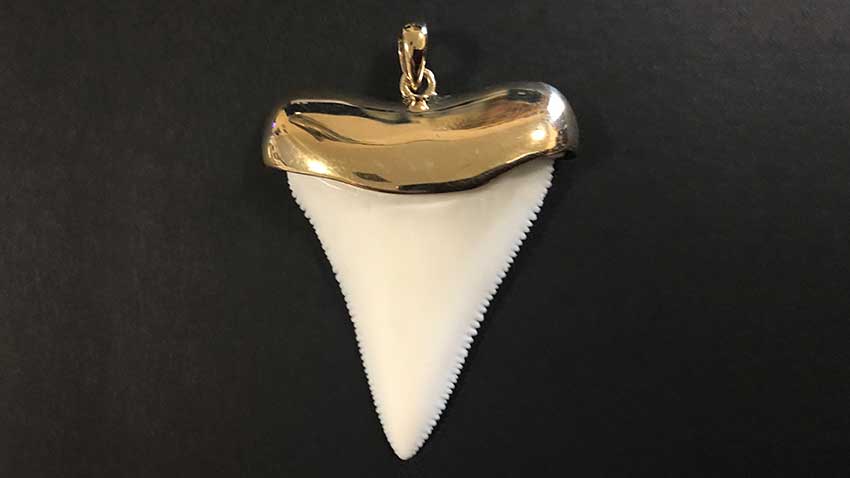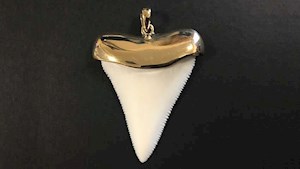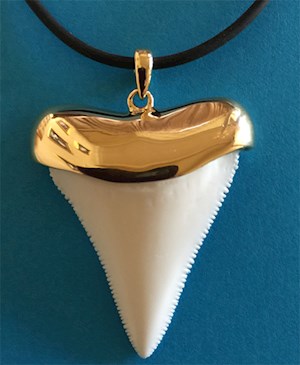 Shark Tooth - Replica in 9ct Gold
AUD $890.00
9ct Gold.
These replica Great White Shark teeth are cast in Polyurethane Resin. The colour introduced (to root only) is artist acrylic paint.
They are the exact replica of an original tooth. Great White Sharks are now protected so it is illegal to have any part of a shark in your possession.
Created by Ken Martin - Sculptor kenmartin.com.au and Leading Edge Jewellers - Port Lincoln.
Plus shipping - additional $10.00