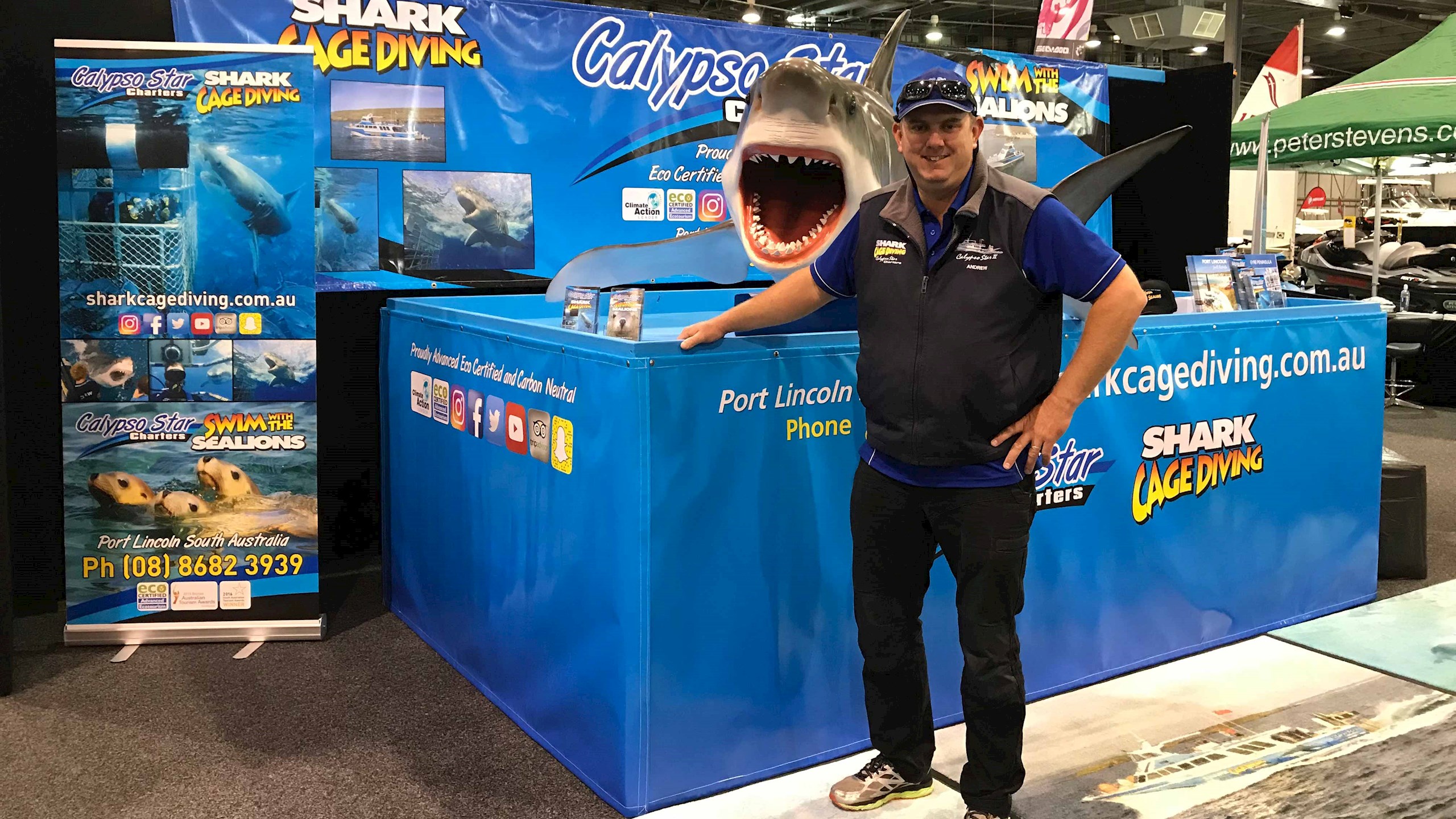 After years of collecting dust in the shed, we decided to make a display of our 3 metre Great White Shark model.
Skipper Andrew hit the road in June and attended the World Environment Fair on the 2nd and 3rd of June and then 2 weeks later at the Adelaide Boat Show, both held at the Adelaide Show Grounds.
Both events were well attended and the shark proved to be a magnet for everyone walking past.
We spoke to many people interested in shark cage diving and swimming with the sealions and a holiday on the beautiful Eyre Peninsula. We also bumped into lots of past guests, some for over 10 years ago!
We look forward to getting out and about to more events both in SA and interstate so if there is an event you think our shark would be popular at, please let us know.
Adelaide Boat Show 2018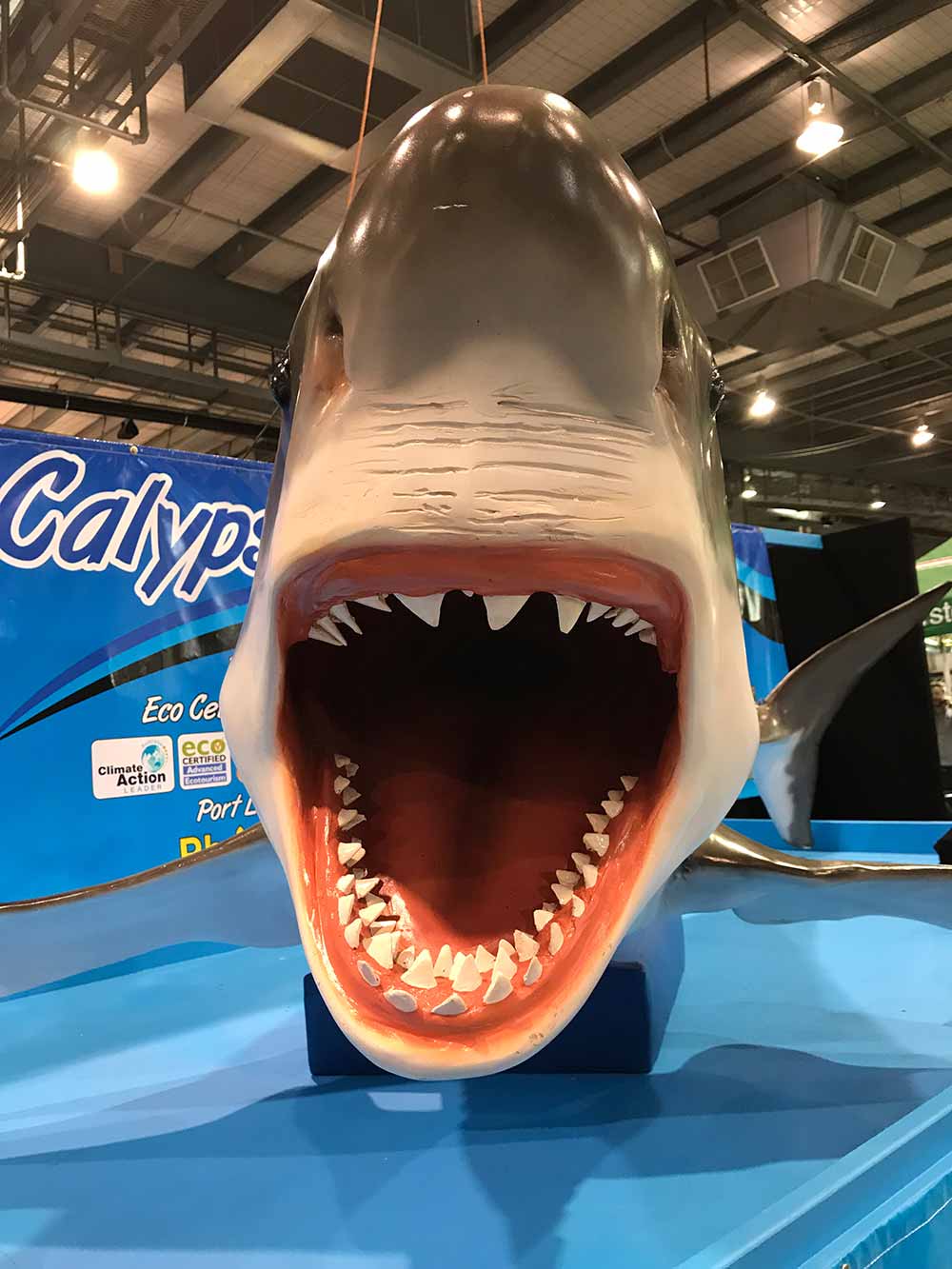 World Environment Fair