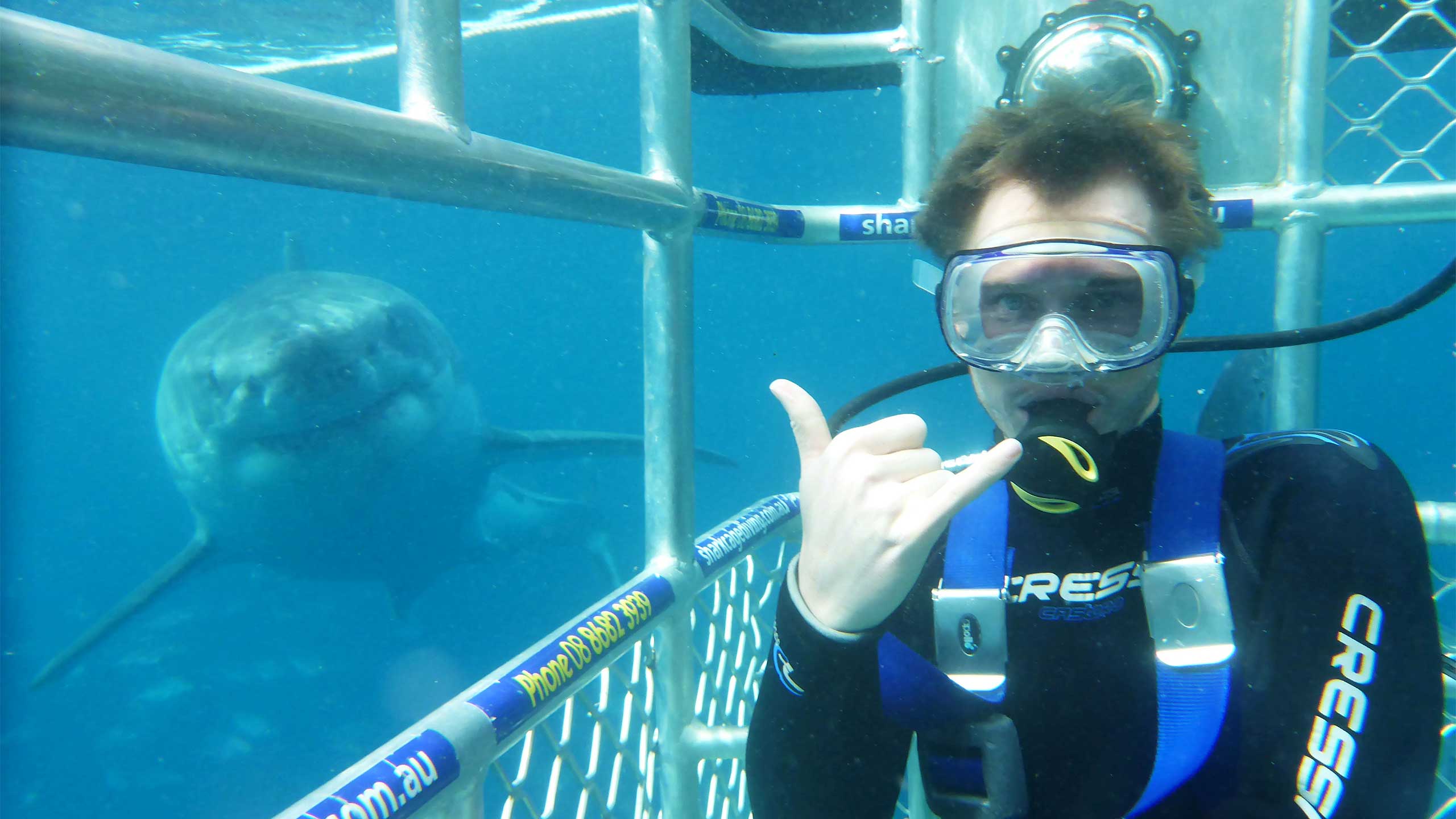 It is that time of year when the award season is upon us.

The voting has opened for TWO different public voted awards

2019 South Australian RAA People's Choice Award – CLICK HERE
2019 Adventure Tourism Awards - Australia & New Zealand – CLICK HERE

Last year we were very proud to have won both awards thanks to all of the people who voted for us! We would really love to win them again!

We would really appreciate it if you can take the time to enter a vote for Calypso Star Charters again for both awards by clicking on the two CLICK HERE's above. With the South Australian RAA People's Choice Award you will need to search all the names to find Calypso Star Charters.
Anyone that submits a vote in each award, will automatically go into the draw to some great prizes.
Thank you so much we really appreciate it!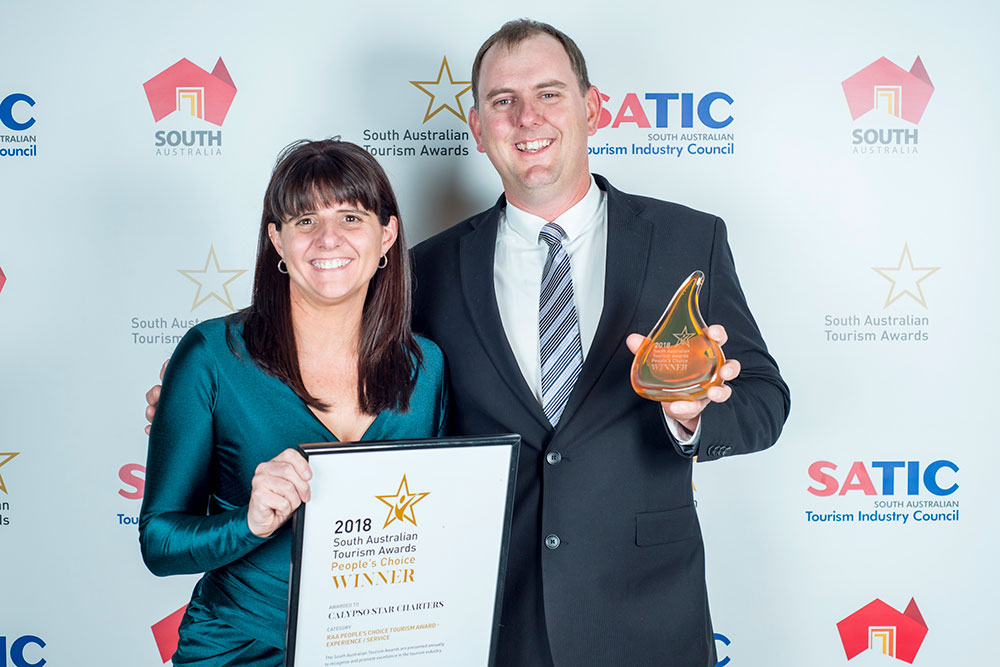 Nicol & Andrew Wright collecting the 2018 South Australian People's Choice Award!