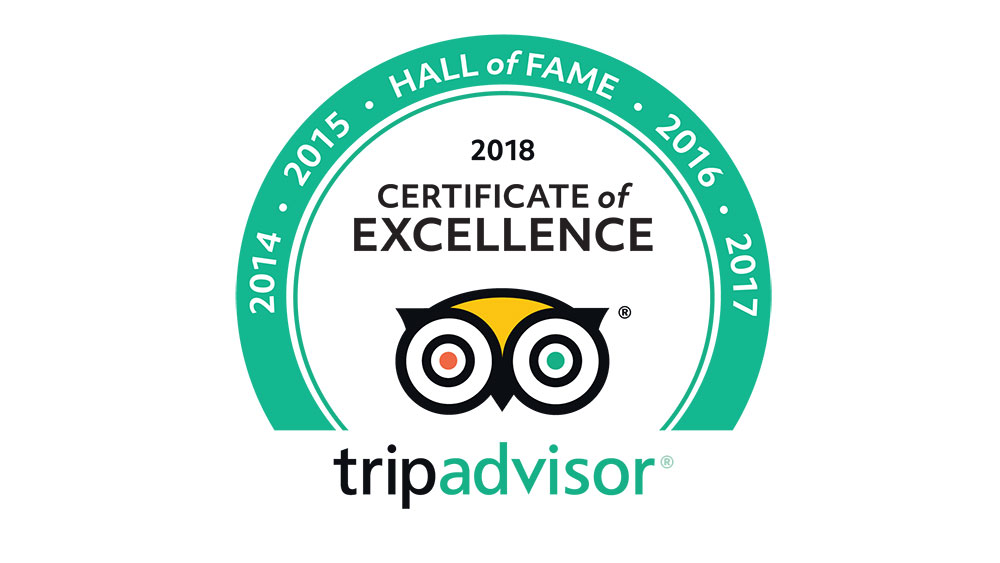 Calypso Star Charters have been awarded the Certificate Of Excellence by global review platform Trip Advisor! As we have earned a Certificate of Excellence every year for the past five years, we are excited to have qualified for the Certificate of Excellence Hall of Fame!
"TripAdvisor is excited to announce the recipients of the 2018 Certificate of Excellence, which celebrates experiences and other travel businesses that have consistently received strong praise and ratings on the world's largest travel site," said Heather Leisman, Vice President of Industry Marketing, TripAdvisor. "This recognition allows us to publicly honour businesses that are actively engaging with customers and using feedback to help travellers identify and confidently book the perfect trip."
The Certificate of Excellence accounts for the quality, quantity and recency of reviews submitted by travellers on TripAdvisor over a 12-month period. To qualify, a business must maintain an overall TripAdvisor bubble rating of at least four out of five, have a minimum number of reviews and must have been listed on TripAdvisor for at least 12 months.
We have proudly maintained our ranking of the Number 1 Tours in Port Lincoln.
Currently of our 1,540 reviews, 1359 of our guests have ranked us as excellent, which is a fantastic result for our staff who work hard to ensure a professional, successful and safe experience with us.
Thank you to everyone who has provided a review and we encourage our prospective guests to engage on Trip Advisor to see what others have experienced.