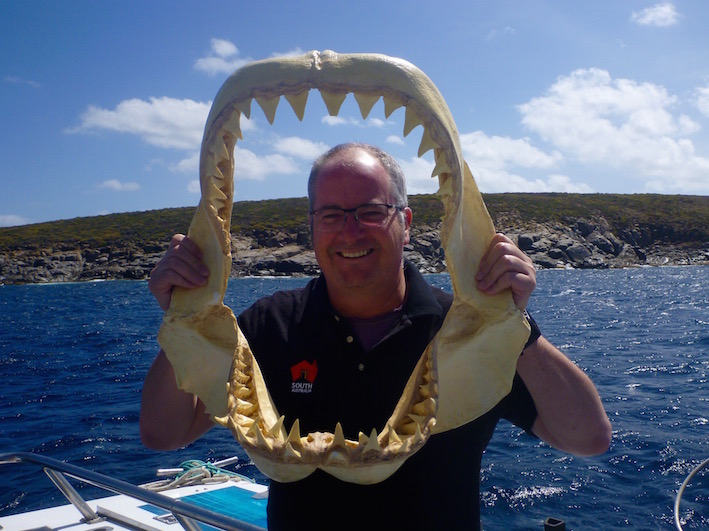 The South Australia minister was part of a group of 45 passengers from Australia and around the world on a Calypso Star Charters tour that saw three separate great white sharks.
The shark cage diving industry brings $12 million a year into the Port Lincoln economy and 60 per cent of people who come from overseas or interstate to see the sharks say it is the main reason they come to South Australia.
"Shark cage diving is a huge attraction for South Australia," Minister Bignell said.
"What an amazing experience," he said.
"More calm, gentle and awe-inspiring than adrenalin rush; I recommend it to everyone.
"One of the best things I've ever done."
Minister Bignell said it was particularly good to do the dive as acting environment minister.
"(A) world class tourism activity in an area we (state government) made a marine park in 2014," he said