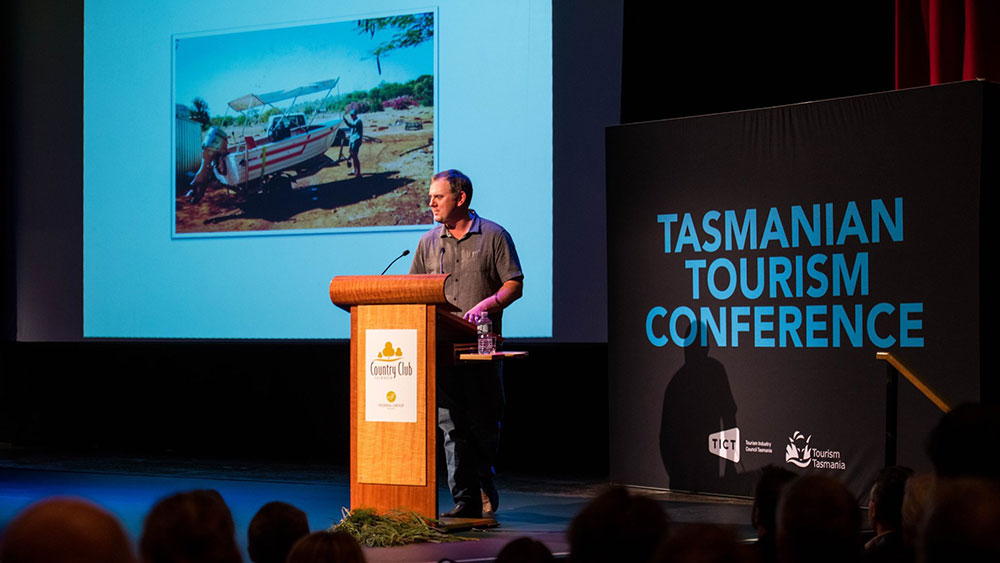 Calypso Star Charter's General Manager, Andrew Wright was a guest speaker at the Tourism Industry Council Tasmania TICT 2019 conference held in Launceston on May 22nd and 23rd.
Andrew's presentation covered his 17 year involvement in the shark cage diving industry and some of the history behind how Calypso Star Charters has changed since the introduction of 1 day tours in early 2007 which has seen annual passenger numbers increase from less than 100 to more than 7,500. In the presentation, Andrew highlighted that one key to Calypso Star's success has been to manage visitor expectations through the honest representation of shark sightings to highlight the natural elements of the tours to guests. 'We have worked hard to ensure we have been able to achieve such growth in guest numbers while also ensuring minimal impact on a protected species', said Andrew.
'I grew up in Kununurra in Western Australia and came to Port Lincoln in late 2002 to find work on a commercial boat to gain sea time towards a skippers ticket, ultimately to drive my parent's river tour boat'. 'Mum and Dad sold their boat 15 years ago and the rest is history' jokes Andrew. The conference was attended by over 350 Tasmanian tourism operators and Government officials. Held over 2 days, the works shops and guest speakers came together with the theme of Exceptional Tasmanian Experiences.