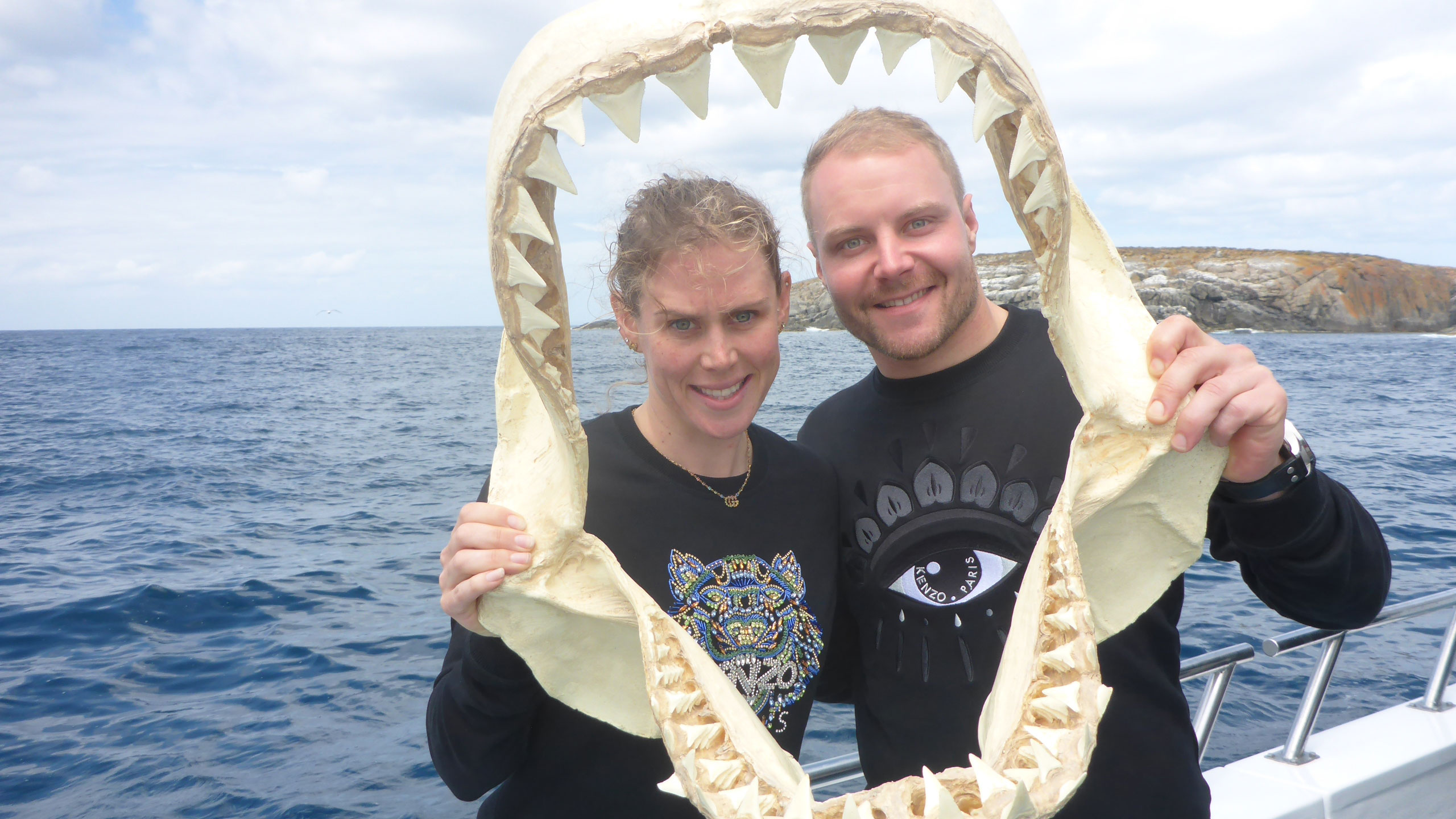 On Sunday January 5th it was great to have Finnish F1 race car driver Valtteri Bottas and Australian professional road cyclist Tiffany Cromwell on board!
Valterri who currently drives for Mercedes has won 7 races since 2017. Tiffany, who is originally from Adelaide, is currently one of Australia's top female road cyclist on the international circuit.
Whilst they were in South Australia on holidays, they made to trip to Port Lincoln to come shark cage diving with us. They booked and came on board like any other passengers and were not recognised by other guests on the day.
Thanks for visiting Port Lincoln and we wish them good luck for their up and coming races!