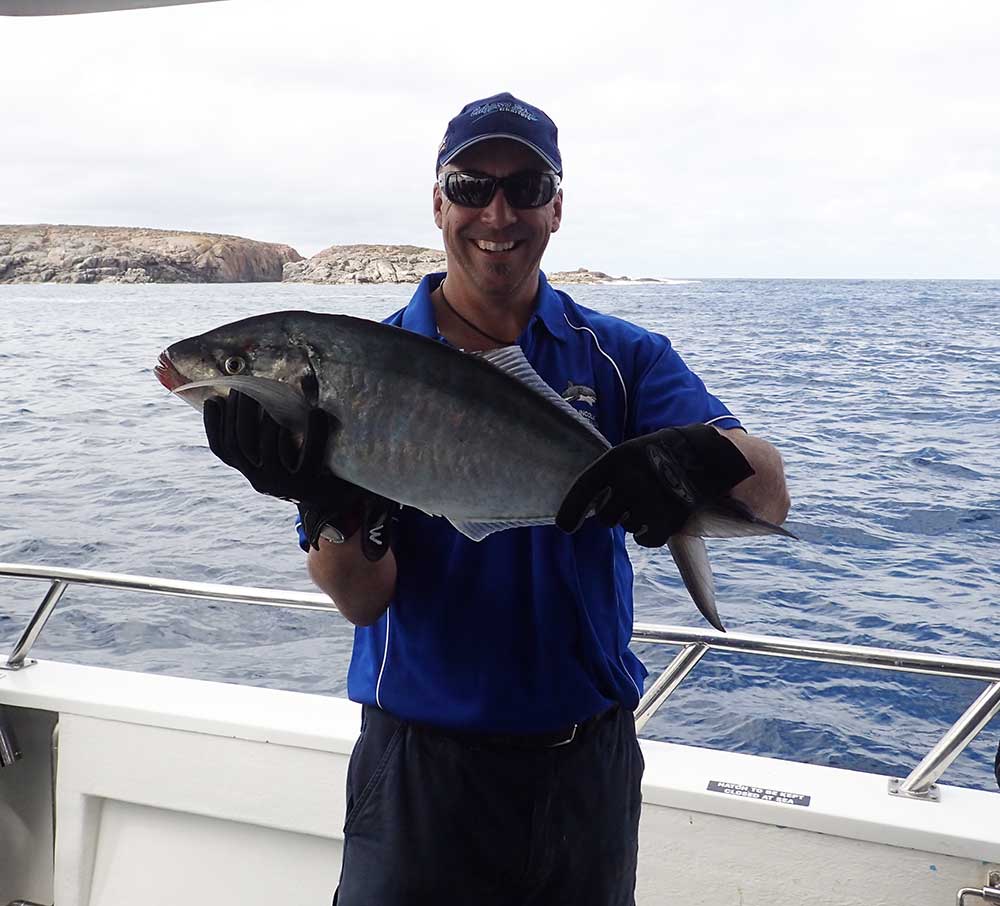 Dr Charlie Huveneers from Flinders University's Southern Shark Ecology Group (SSEG) joined us on board on Saturday 8th April 2017 to tag Great White Sharks and catch, measure and release 100 Silver Trevally.
Charlie was able tag a 2.8m female and 3.2m female shark with an acoustic tag, which will register on the sub sea acoustic listening stations at both North and South Neptune Islands. This ongoing monitoring of the visitation patters of the sharks is used to guide industry management by the Department of Environment and Natural Resources.
Our crew were kept busy on Saturday assisting to catch, measure and release 100 Silver Trevally as a follow up from ongoing research by the SSEG into the growth and dispersal of Silver Trevally from the Neptune Island Marine Park. The largest Trevally caught was a whopping 66.5cm and weighed over 4kg!
Don't forget you can donate to the Southern Shark Ecology Group when you book your tour or on board.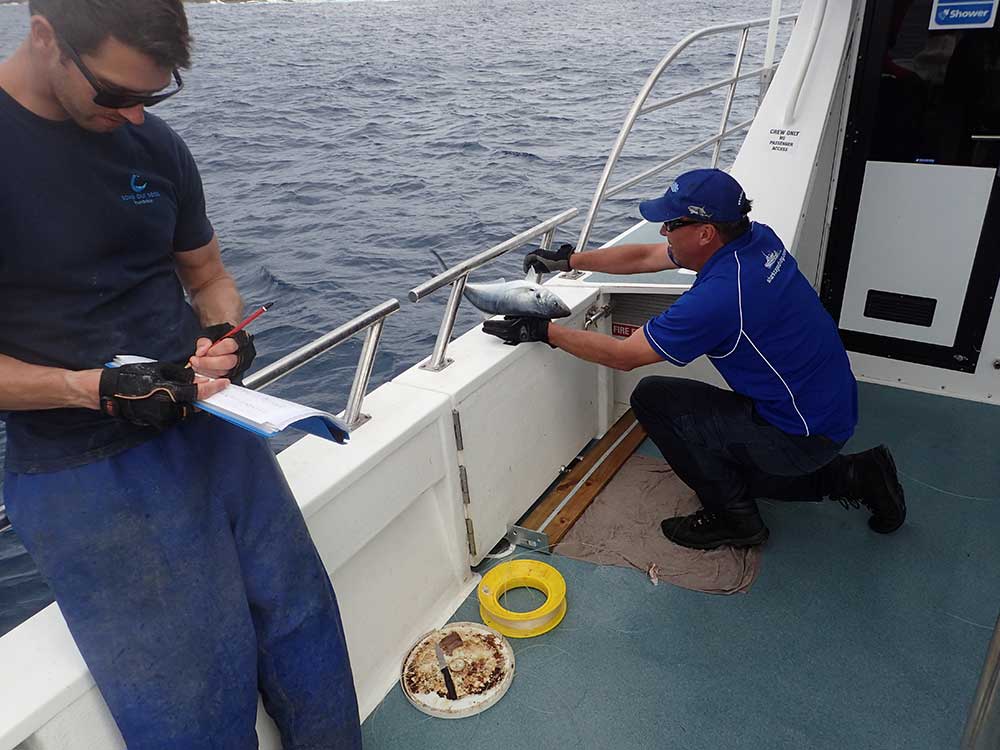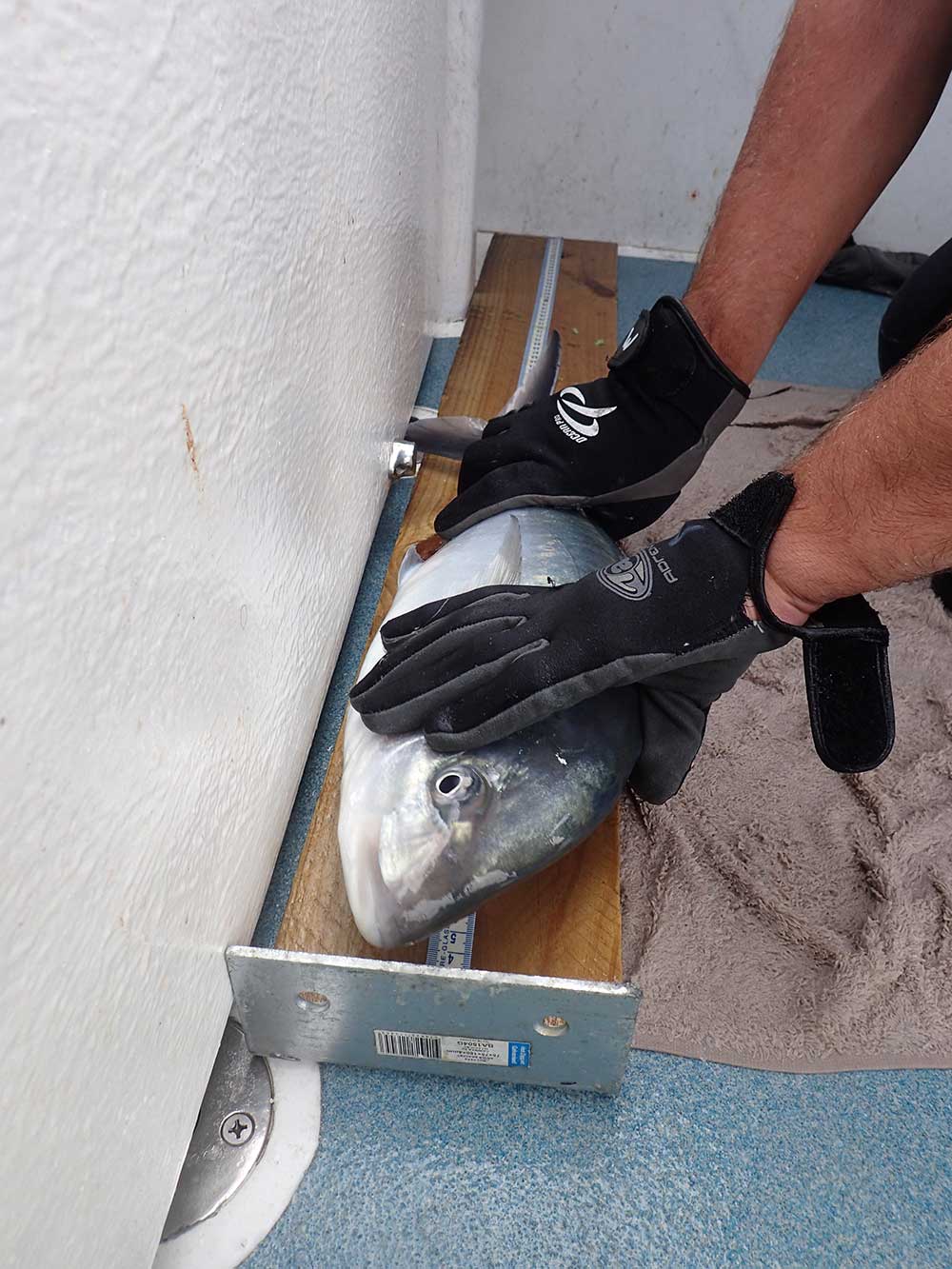 Shark tag