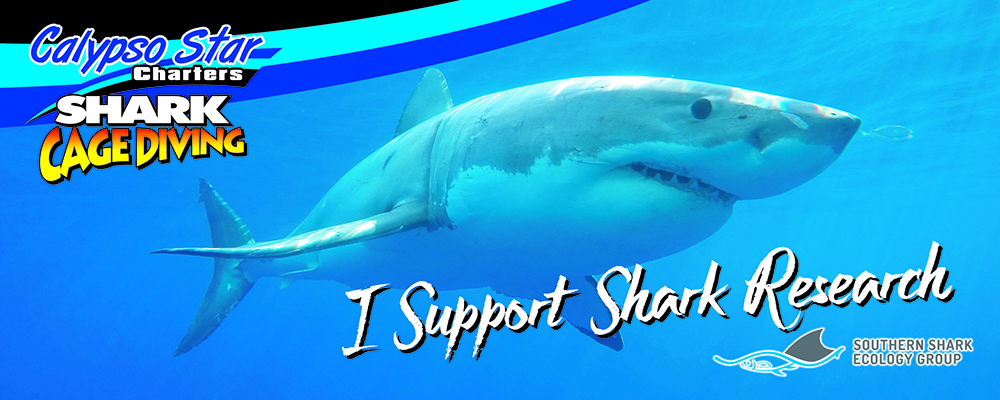 Thank you to all our guests who generously donated to the Southern Shark Ecology Group (SSEG) at Flinders University. In its first year, we collected $2201.50 with the program to continue into 2017/18.
Guests are able to contribute to the ongoing shark research carried out by the SSEG when booking a tour or through the purchase of a bumper sticker on board with 100% of funds raised going directly to shark research.
Thanks for your ongoing support, the sharks need all the help they can get!