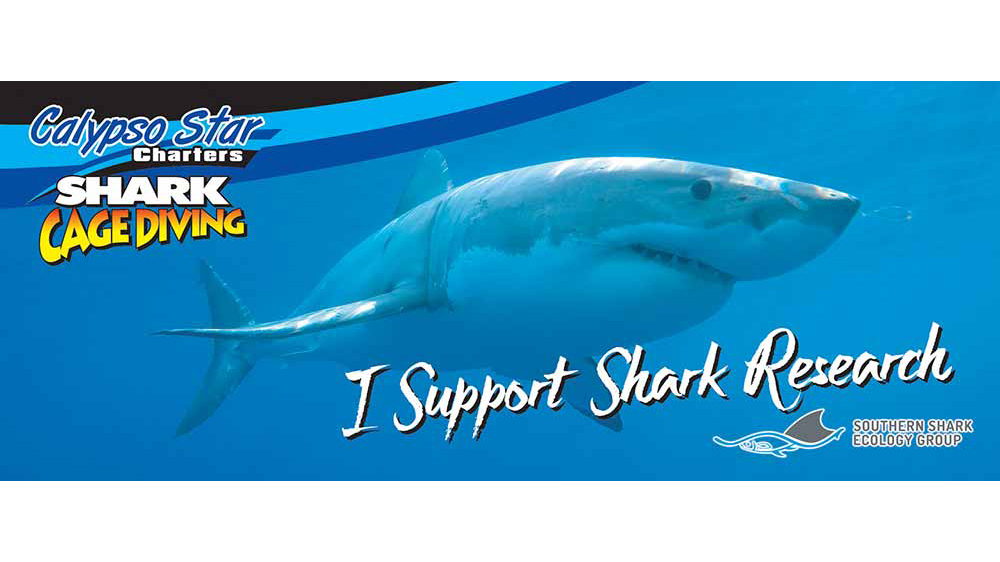 Calypso Star Charters has continued its support of the Southern Shark Ecology Group (SSEG) at Flinders University with $1824 of guest's donations being collected on our tours over the 2017/18 financial year.
Thank you to everyone who has made a donation over the past 12 months.
The money raised helps support the work of the SSEG to better understand white sharks at Neptune Islands and is not used to assist the existing shark monitoring programme which is funded by the Department of Environment through the visitor use fee charged to visit the Neptune Island Marine Park.
As a gesture of thanks, guests who donate are offered a bumper sticker with the cost of the sticker borne by Calypso Star Charters.
We will continue to offer the opportunity to our guests and support the ongoing work of Dr Charlie Huveneers and the SSEG team at Flinders University.