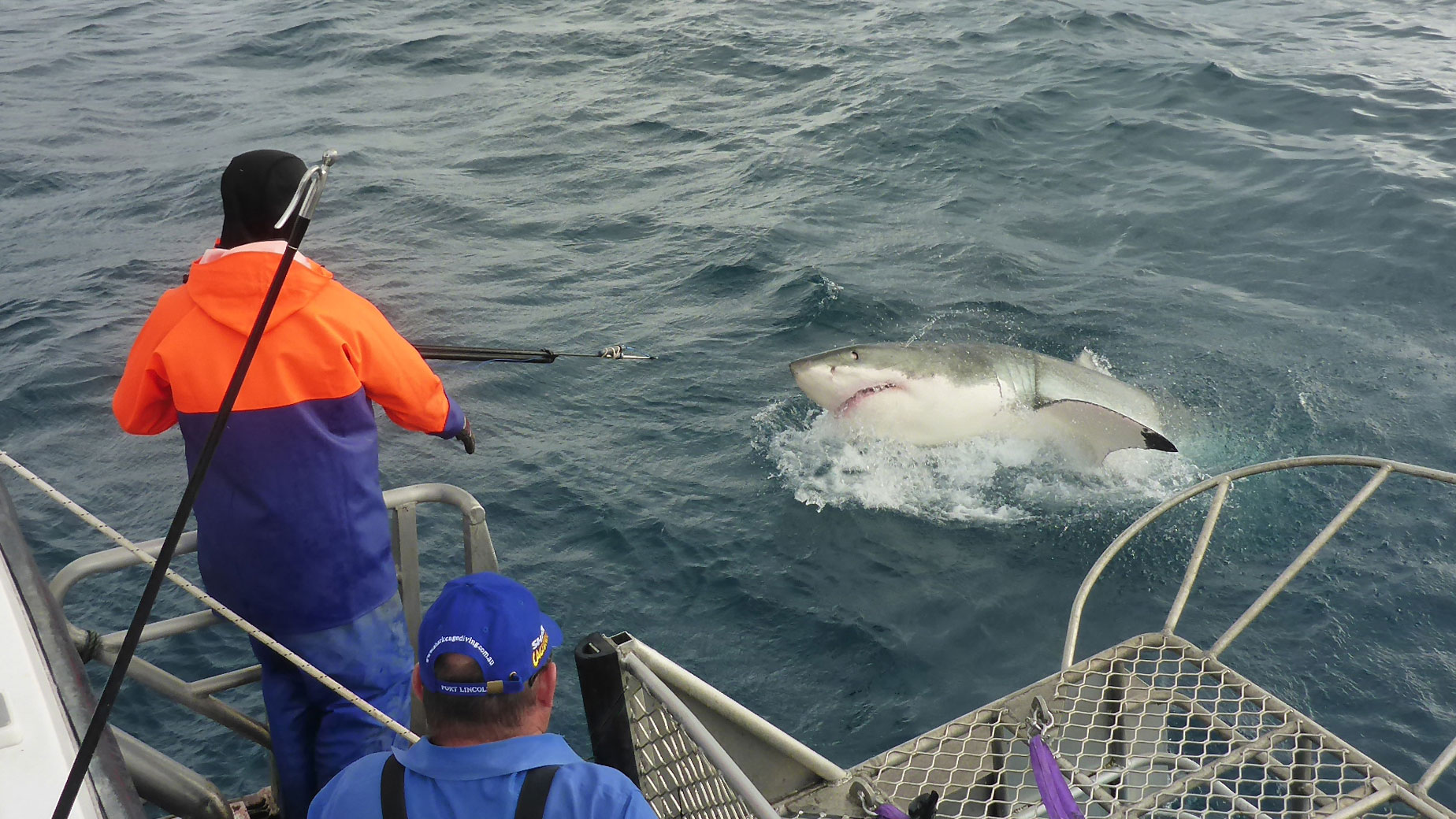 In 2018/2019 financial year, our guests donated $2,041 to SSEG which was an increase from the previous year! Thank you so much to all those who have contributed.
For the last few years, we have partnered with the Southern Shark Ecology Group (SSEG) accepting donations from guests to help fund additional shark research. Full proceeds from the sale of our special number sticker is also donated to the SSEG.
You can donate when making your booking, on board the charter or on our website via our online shop HERE
Dr Charlie Huveneers from the Southern Shark Ecology Group at Flinders University was on board with us this year to tag more sharks as part of the ongoing monitoring programme for the Department of Environment. Patience is often needed as great care must be taken to ensure that the tag is placed in the correct spot. If the shark is too close, it is potentially embedded too deep, too far away and the tag may fall out.

It's always great having Charlie on board as its an opportunity for our crew to learn more about his research and Charlie is always keen to chat to our guests too.

Funding for the tagging and monitoring programme at Neptune Islands is provided by the Department of Environment through the $37pp visitor use fee paid by all shark cage diving guests. See our Environment page for more details.