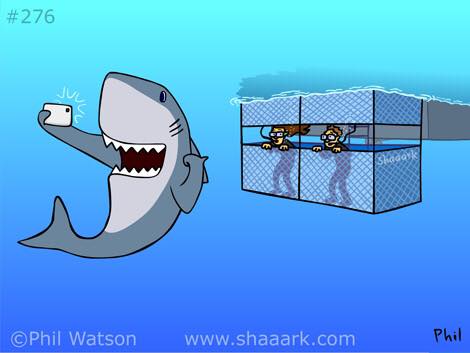 On Wednesday 7th of September 2016 we were very lucky to have world renowned Shaaark cartoonist Phil Watson join our charter. It was the first ime Phil had come face to face with a Great White Shark!
Whilst he was in the cage Phil put his sketching skills to the test whilst drawing underwater and drew a couple of great cartoons.
Phil said "For a long time I have been making fun of sharks so I was a bit nervous about getting in the water with them"
Check out the video of his dive!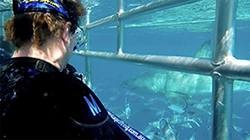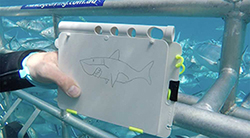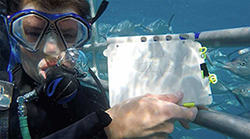 For more more of Shaaark's adventures check out his Facebook page HERE