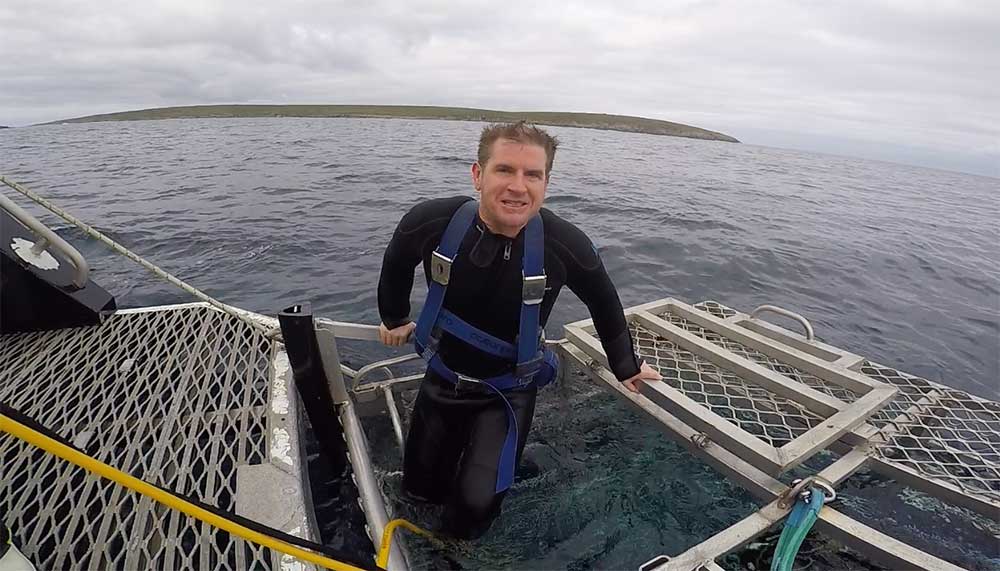 After months of planning, calls, emails, permits, 700kg of camera equipment and the logistics of getting 350kg of satellite broadcast gear to the top of Neptune Islands by hand, we are so relieved it all worked!
We had great weather and 3 sharks! It was also nice to have the opportunity to go ashore on North Neptune Island!
Here are the links to all the crosses they did -

5.45am Sam Mac is convincing himself he's calm CLICK HERE
6.10am What shark cage diving is like for sharks CLICK HERE
6.35am Preparing for a televised high seas adventure CLICK HERE
7.10am Countdown to Sam Mac's plunger CLICK HERE
7.35am Say a prayer for Sam Mac CLICK HERE
8.10am One small step for Sam, one giant leap for weatherman kind CLICK HERE
8.35am Sam Mac has been released from the shark cage CLICK HERE
Here's the team that made it happen on board.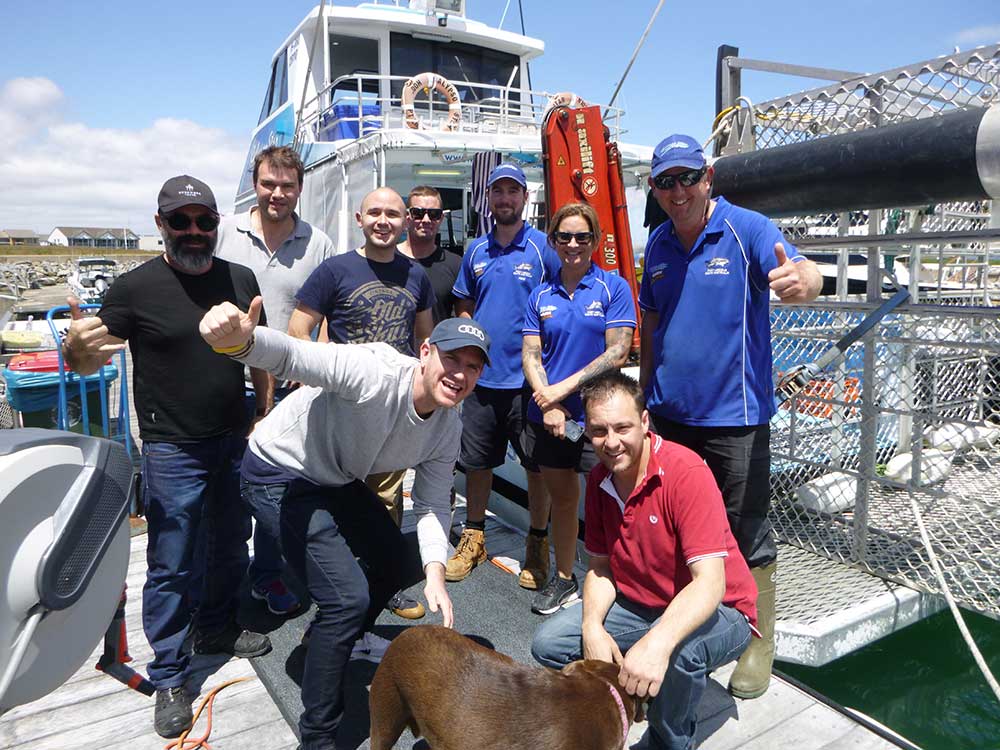 Below are some photos from the day plus some behind the scene footage!
Thanks Sam Mac, Sean and co from Sunrise, see you next time and thank you for visiting Port Lincoln.