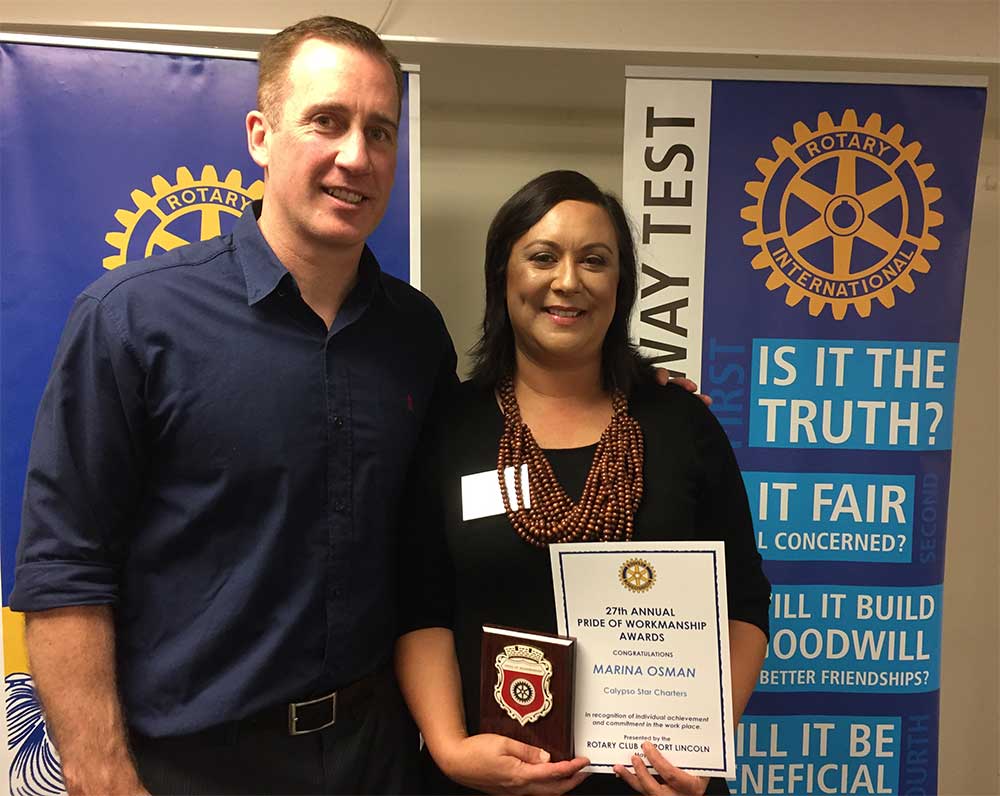 Marina Osman was awarded a Pride of Workmanship award by the Rotary Club of Port Lincoln at a presentation dinner at the Ravendale Community Sports Centre on 23rd of May 2017.
The Pride of Workmanship awards promote the theme of 'do it once, do it well' with 10 awards presented on the night. Guest speaker at the event was former Adelaide 36ers basketball legend Brett Maher.
Marina has been part of the Calypso Star team for the past 2 and a half years and is currently our Office Manager.