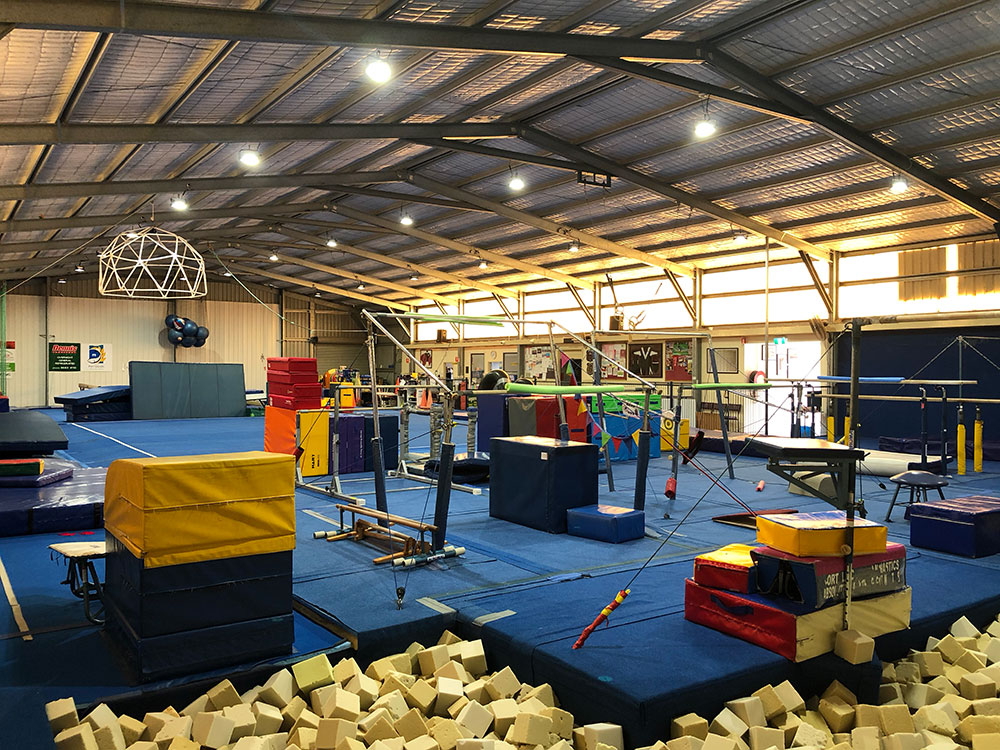 The Port Lincoln Gymnastics Club has replaced all of their lights with energy efficient LED Lighting.
The lighting upgrade was completed under the South Australian RESS (Retailer Energy Efficiency Scheme) and a $3,114 donation from the Calypso Star Charters Local Environment Fund.
Calypso Star Charter's General Manager, Andrew Wright approached the club late last year suggesting the upgrade and in conjunction with Meryl Davidson and Mick White has arranged for installation, which took place on Thursday 27th February 2020. Andrew said 'it will be great for the club to start to achieve some decent savings on their running costs'.
Mick, Meryl and the committee have been very supportive of the project, 'It is something that they've been considering for a while but just needed a bit of a hand to get it done', they said.
The lighting upgrade has seen the replacement of all 24 of the 400 watt Highbay lights with 70watt LED lights which will put out the same amount of light. Great care was taken to ensure that the LED lights weren't too bright for the gymnasts. The lights in the office, toilets and car park are also being upgraded. Overall, the running costs for lighting at the Club will reduce by around 60%.
The Calypso Star Charters Local Environment Fund was established in 2019 to support local projects that demonstrate an environmental benefit. Projects can include but are not limited to energy efficiency, water saving, recycling, composting, native vegetation and wildlife. For more details please visit our website HERE
BEFORE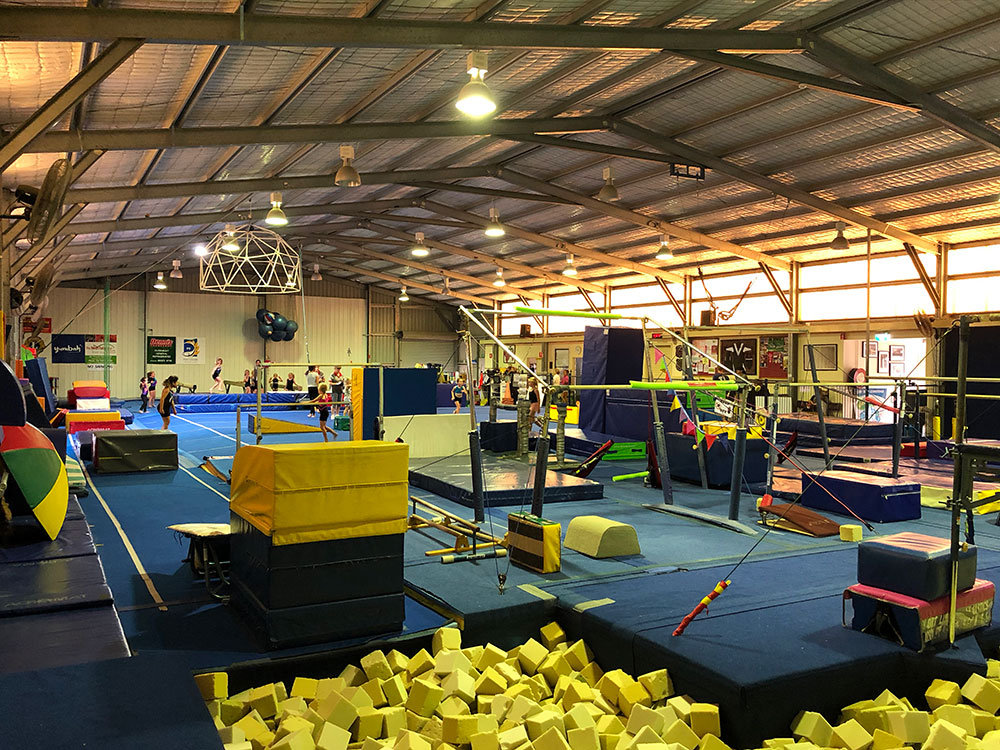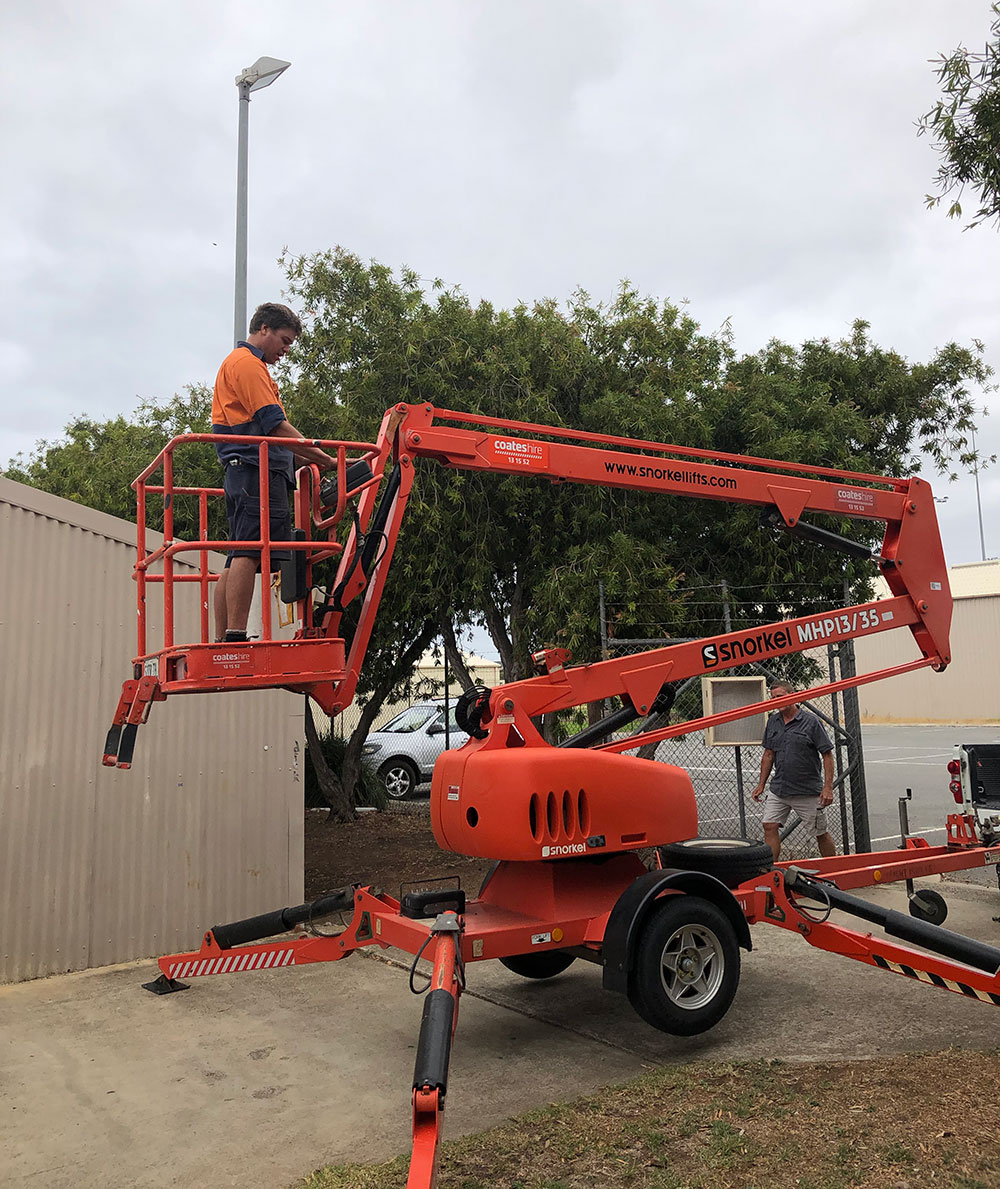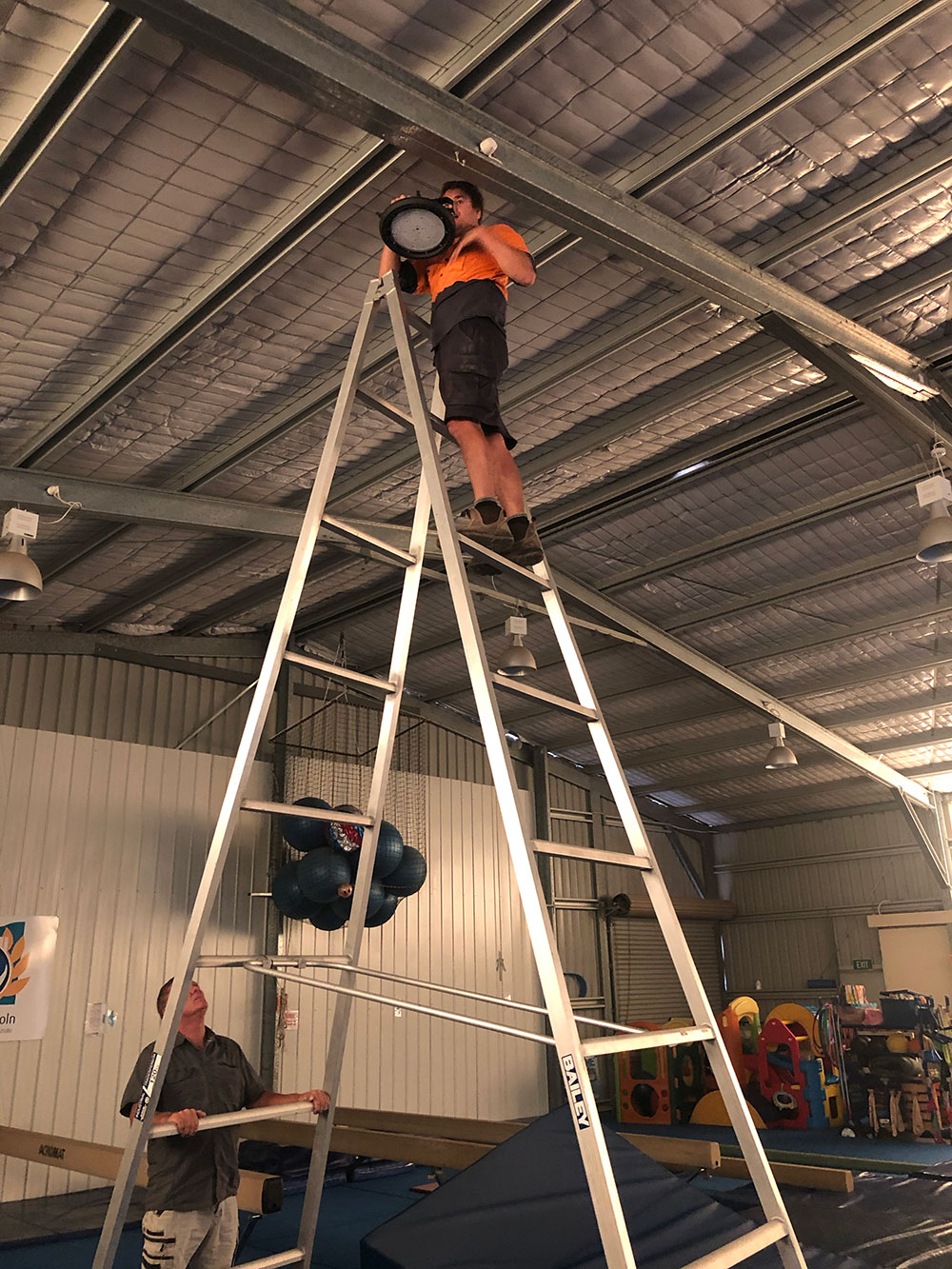 AFTER