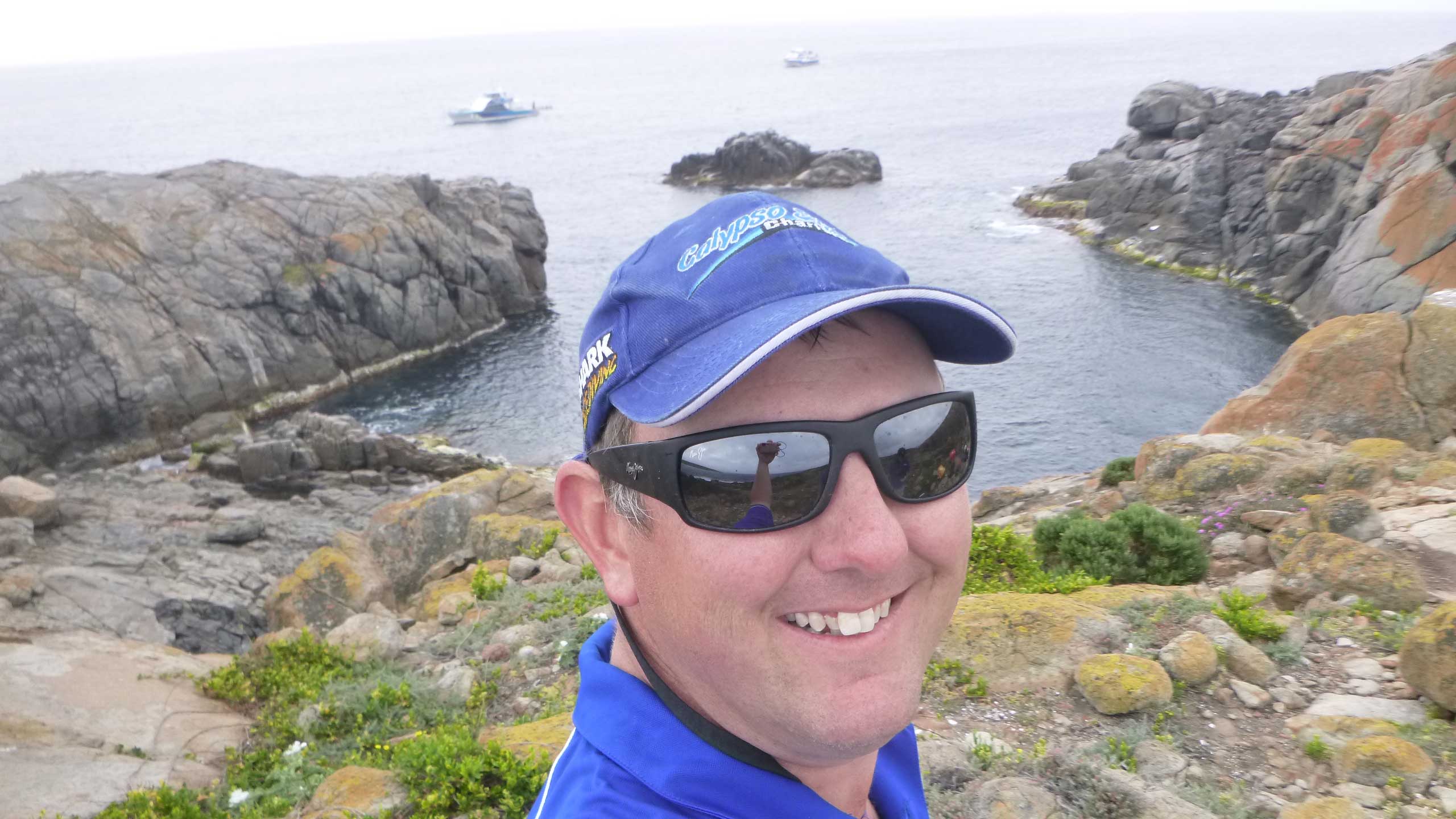 Recently some of our crew had the rare opportunity to go ashore on North Neptune Islands.
Special permits had to be obtained from the Department of Environment, Water and Natural Resources (DEWNR) as the islands are conservation reserves to protect the Seal and Sealion breeding colonies and the unique flora on the island. Permission was given by DEWNR to enable temporary satellite equipment to be erected for the live broadcast of the Channel 7 Sunrise weather.
North Neptune Islands consist of 2 islands, we went ashore on the smaller, but more rugged eastern island. A deep crevasse has been carved into the island opening to the North West and is only accessible in very good weather. The heavy equipment was then carried up to the top of the island by the crew who had a bit of time to explore while the technicians set up the satellite dish. Lots of pretty flora was discovered along with the remains of seals and various birds. An old shark cage is slowly rusting away in the crevasse, dumped there in heavy weather in the 1990's. The cage was originally moored in the crevasse to allow dive operators to observe if White Sharks would enter the confines of the crevasse and to offer safety while looking for rock lobster before the islands became a sanctuary zone.
It was a unique experience for the crew and a nice reward for the hard work involved in getting the gear on and off the island.