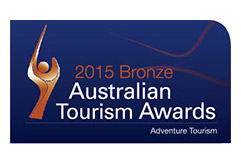 Calypso Star Charters general manager Andrew Wright was in Melbourne on Friday night to receive the award, which he said was a "nice surprise".
"It comes on the back of Tourism Australia's release in the last couple of weeks of their coastal and aquatic campaign," Mr Wright said.
While shark diving does not feature in the campaign, another one of the company's experiences – swimming with the sea lions – does.
Mr Wright said he hoped these sorts of awards would show Tourism Australia the value and popularity of shark cage diving and encourage the organisation to promote it.
"Let's get it out there."
The award followed up from the company's Adventure Tourism Award win at the South Australian Tourism Awards in November.
The other South Australian winners Friday night were The Frames accommodation at Paringa (silver), The Barossa Visitor Centre, Yondah Beach House on Yorke Peninsula and The Playford Hotel in Adelaide (bronze).
Courtesy Billie Harrison, Port Lincoln Times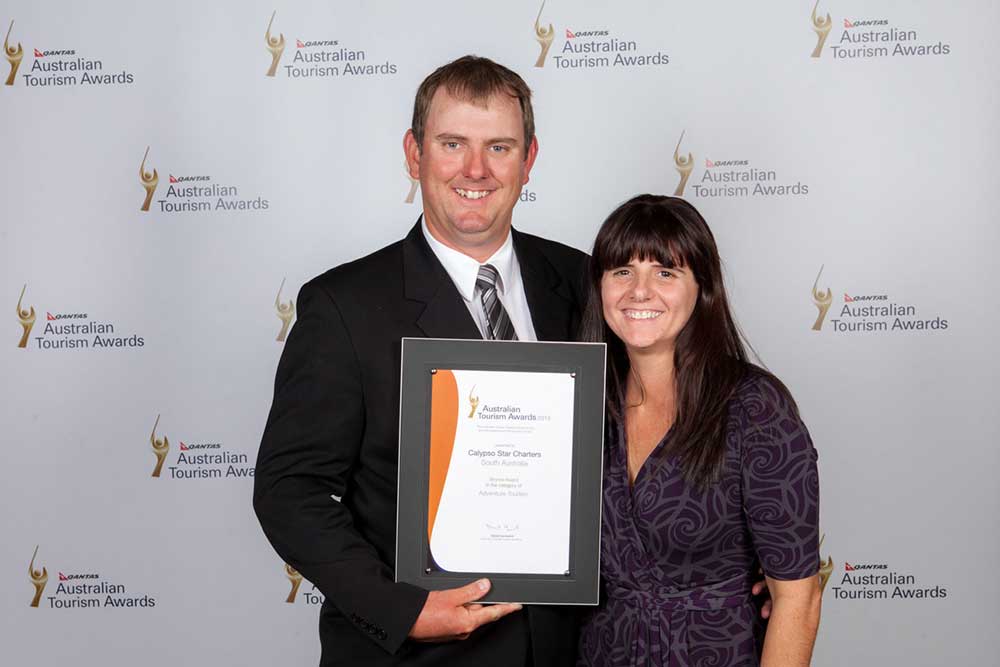 Andrew & Nicol Wright