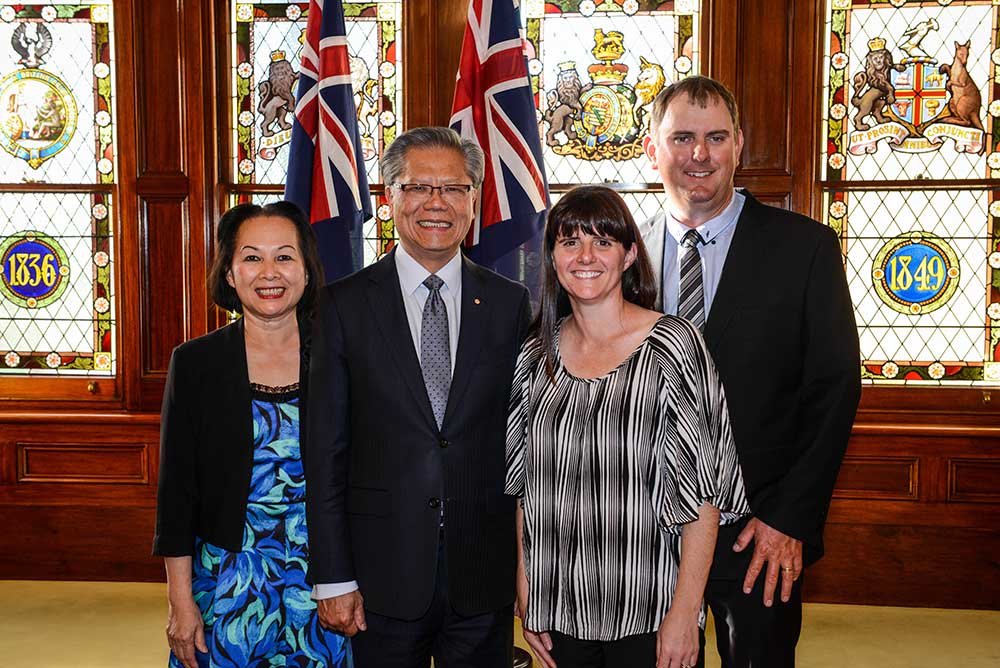 Calypso Star Charters were invited to a function at Government House in Adelaide on Monday 27th March 2017
His Excellency Hieu Van Le (AC) and Mrs Le hosted the winners and sponsors of the 2016 South Australian Tourism Awards and recognised the contribution that tourism operators make to the South Australian economy.
Government house was first occupied in 1840 and His Excellency is the first Vietnamese born person to hold a vice-regal position in the world. His Excellency and wife Mrs Van Le arrived in Adelaide in 1977, he studied Economics and Accounting at Adelaide University and became Governor of South Australia in 2014.
Andrew and Nicol Wright, pictured with His Excellency and Mrs Le on Monday afternoon, represented Calypso Star Charters.
Government House is open to the public twice yearly with the next open day on Sunday 21st May 2017. For more information www.governor.sa.gov.au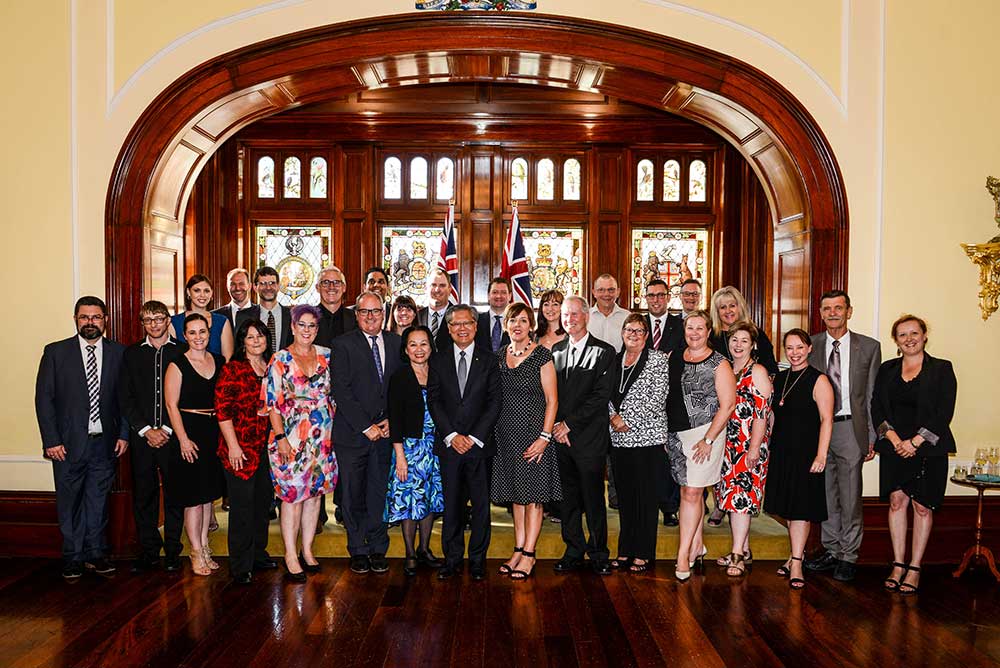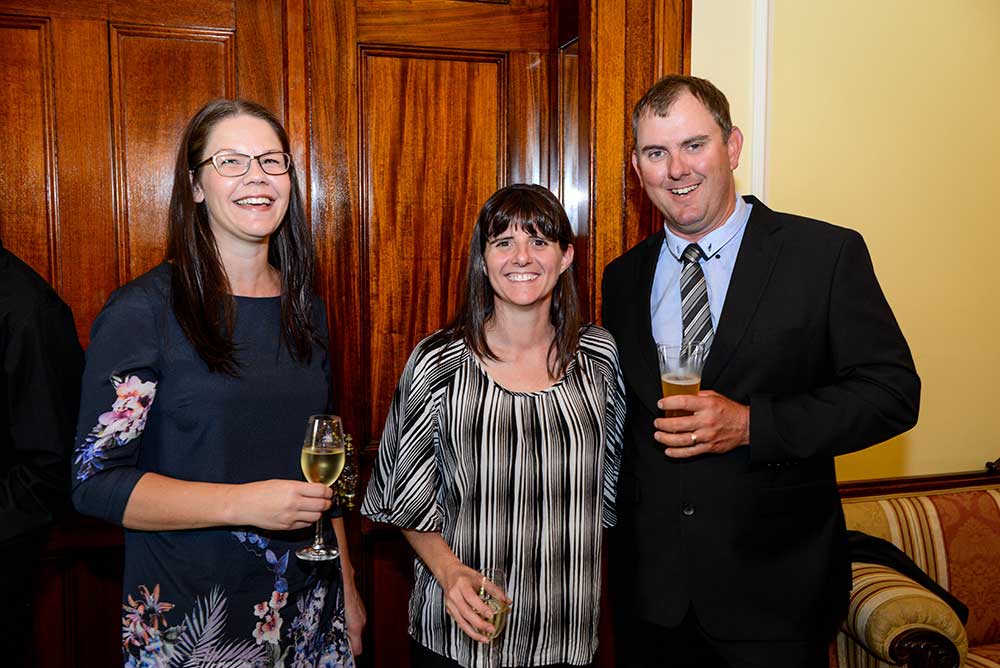 Photo Credits: Joel Roosa Photography.
Check out the video below