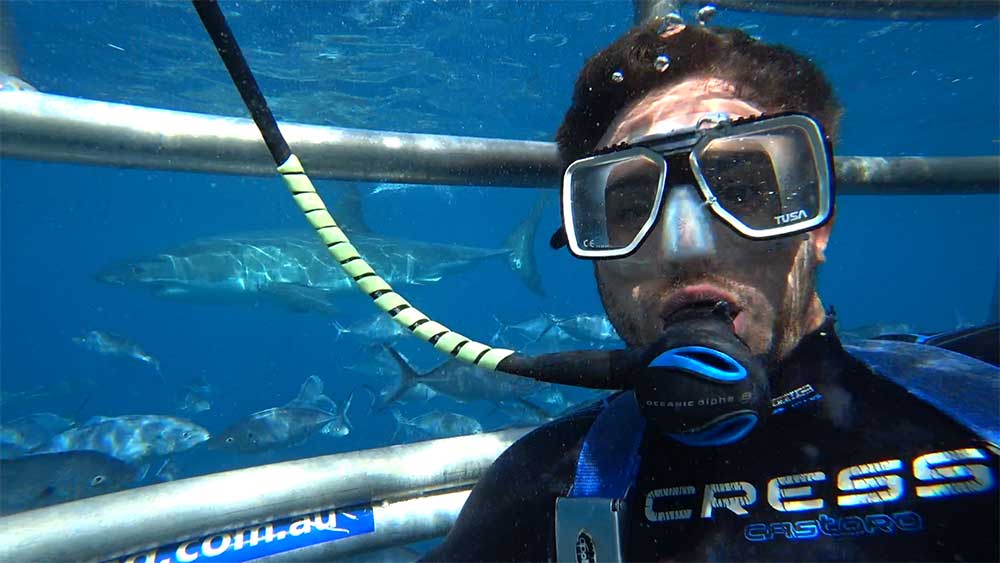 Actor Matt Wilson came on board our shark cage diving charter in October together with a group of his friends.

For those who watch the TV show, Matt plays a character called Aaron Brennan. Aaron and his 3 brothers are from Port Lincoln and now live in Ramsey Street!
On the day they aw 3 different Great White Sharks and also swam with the cute Australian Sealions the following day.
Check our some images and Matt's video from the day!