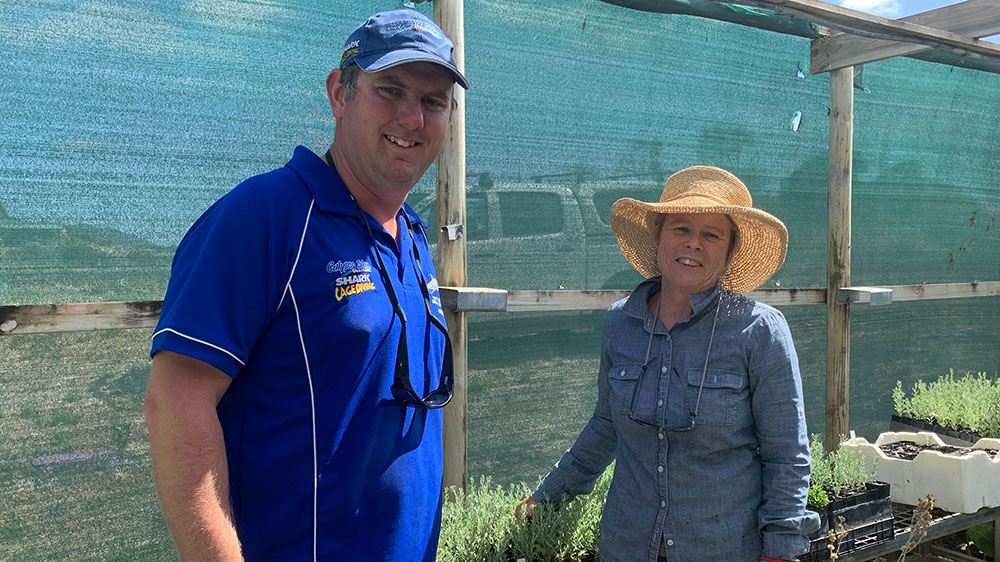 We were delighted to be invited to attend the tree propagation day at Lake Wangary Primary School on Wednesday 11th December.
Calypso Star Charters, through our Local Environment Fund, recently made a donation of $3,000 to the Lower Eyre Coast Care Association (LECCA) to assist with their revegetation work at Greenly Beach, 60km west of Port Lincoln.
Year 5,6 and 7 Students at the school were joined by Kerryn McEwan from the LECCA and Rachel from Natural Resources Eyre Peninsula to fill 1,650 pots with potting mix, slow release fertiliser and native tree and grass seeds which are propagated at the school each year and planted out in June each year to coincide with World Environment Day.
The students were encouraged to use dust masks when handling the potting mix and asked about the benefits and drawbacks of plastic. All of the potting mix bags were recycled through Red Cycle and the revegetation projects uses plastic stakes (made using recycled soft plastics) to support the tree guards. The pots are re used again and again, rain water for the shade house is collected from the school gym and it was really encouraging to see the students and the school right behind the project.
When you visit Port Lincoln, don't forget to allow some extra time to explore the area. Greenly Beach is an easy drive from Port Lincoln and check out the revegetation and natural art work being undertaken by the Lower Eyre Coast Care Association.
While you're out that way, visit Farm Beach and stop off in Coffin Bay to indulge in some oysters and take a tour to see how they are grown.
We will provide more details about the tree planting day at Greenly Beach closer to the time.