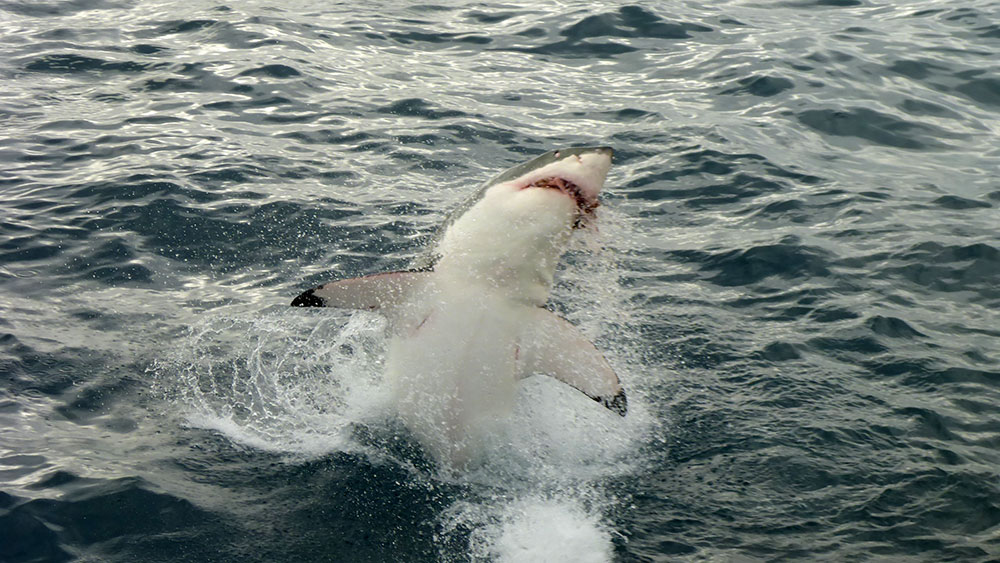 We have been seeing IMAX (also known as Boomer) at Neptune Island Marine Park for over 11 years now. He is a 4.3m male Great White Shark who is easily identified by his deformed caudal fin (tail).
IMAX is an opportunistic hunter and always keeps our crew on their toes as he loves to breach.
Normally IMAX visits Neptune Islands a few times throughout the year. We saw him for the first time this year on Monday 27th May after nearly one full year of him being away.
We all had great concerns that IMAX as there was a terrible rumour that he may have been killed last winter, so when he made his grand entrance Monday you can imagine the relief and excitement from all of our staff!
Cover photo by Dave Sandford
This sequence of photos were taken on Thursday 30th May.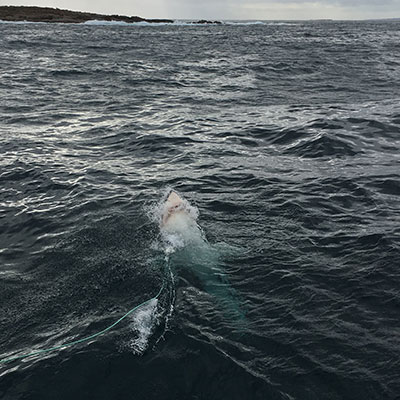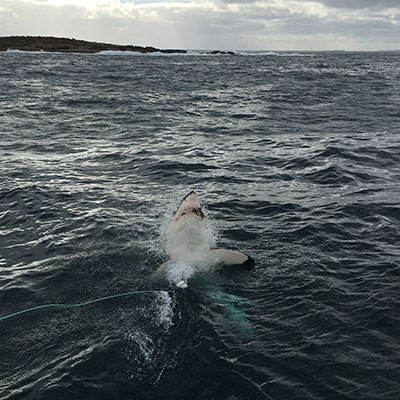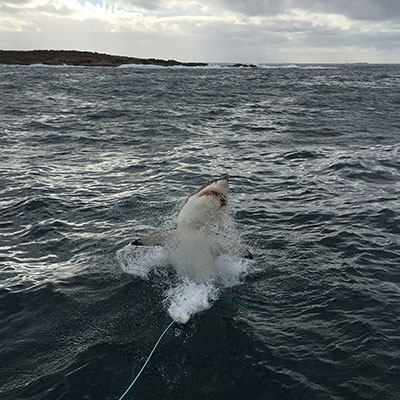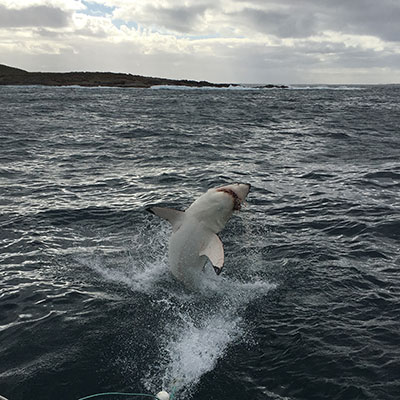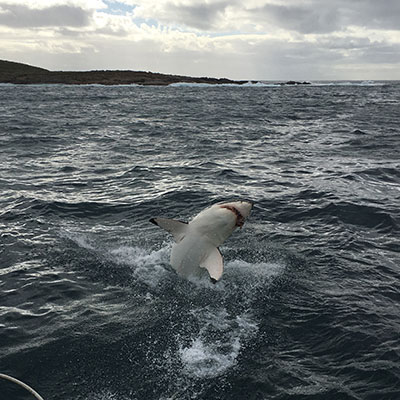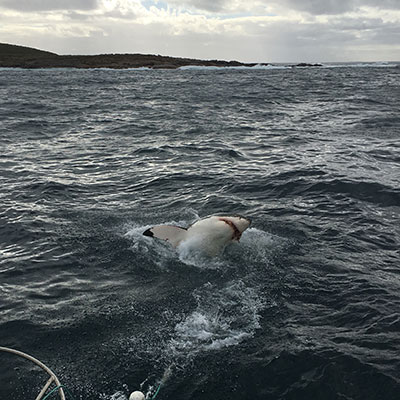 Here is a video of IMAX taken back in 2017