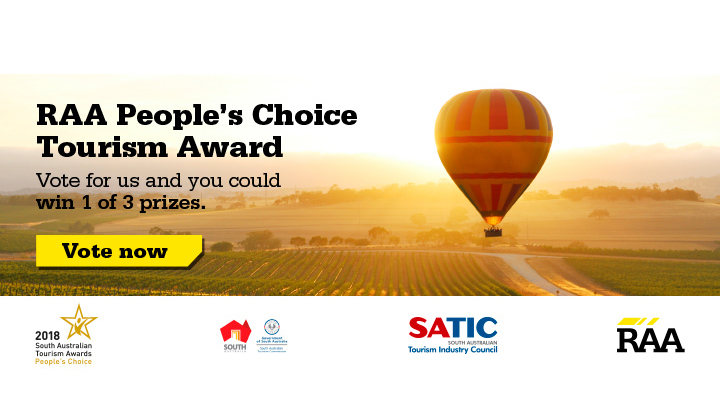 It is that time of year when the award season is upon us.

The voting has opened for the 2018 South Australian RAA Peoples Choice Award.

Last year we came third in this public voted award at the South Australian Tourism Awards, which was amazing! The Adelaide Zoo won and the Adelaide Fringe came second. It would be great if this year we could medal again or even better win!

We would really appreciate it if you can take the time to enter a vote for Calypso Star Charters.

This award is designed to recognise a high level of service excellence provided by an award finalist, as voted on by the public. Plus anyone that submits a vote, will automatically go into the draw to win one of three great prizes, thanks to RAA.

Voting closes on Monday 8th October. The winner (the business with the most votes by the public) will be announced at the South Australian Tourism Awards Gala Dinner on Friday 9th November.

Please CLICK HERE and look for the blue words 'Vote Now' and search for Calypso Star Charters to cast your vote.

Thank you from us all at Calypso Star Charters!