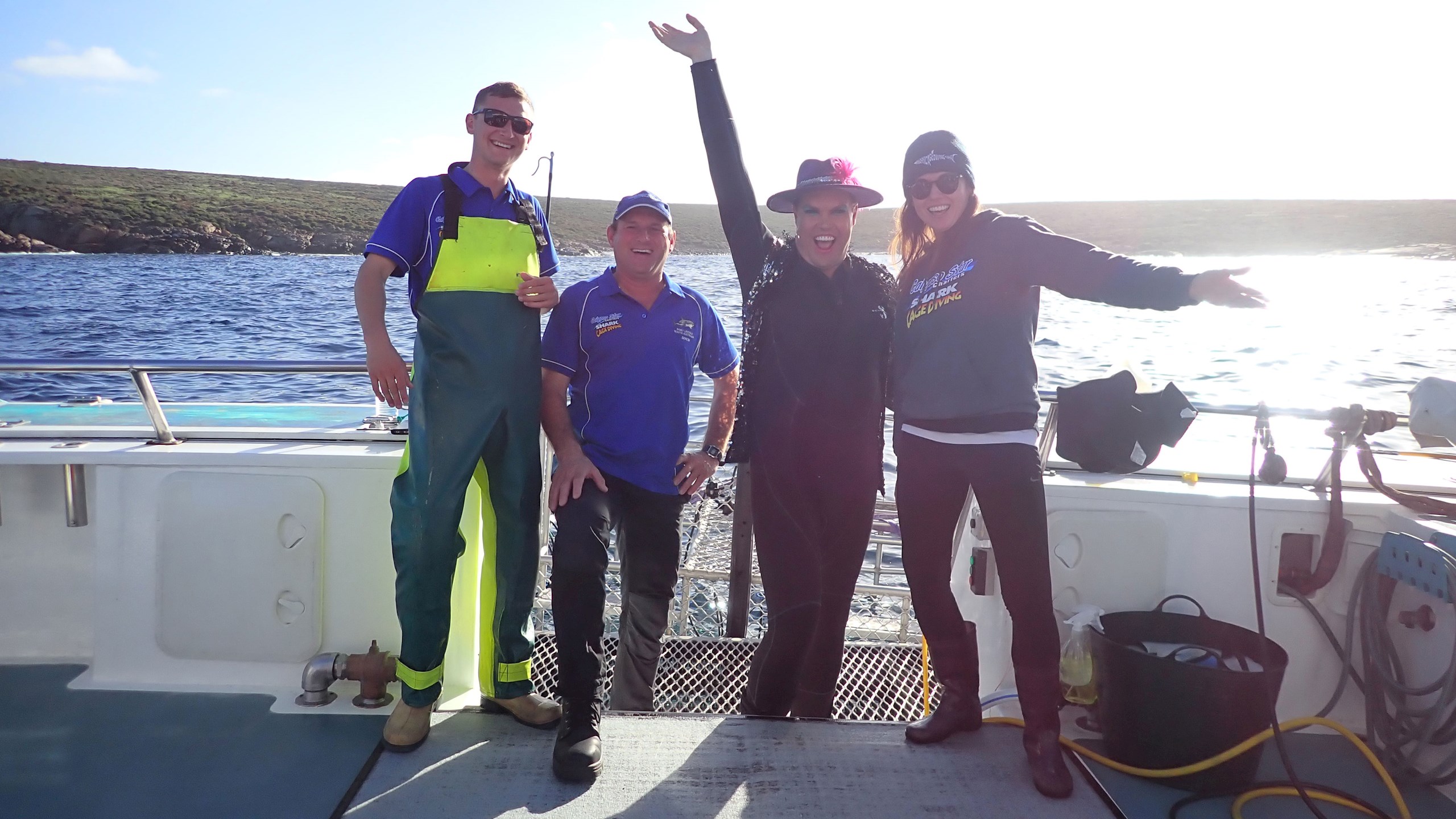 On July 16th 2020 our guests and crew were very entertained having Hans the German joined our shark cage diving charter in collaboration with the South Australian Tourism Commission.
It is not every day that we see a shark and sequins in the same day!
On this day we did see one tagged male Great White Shark and had plenty of laughs!
The project was filmed for an up and coming episode on SA Weekender which will be aired on channel 7 on Sunday September 6th at 5.30pm.