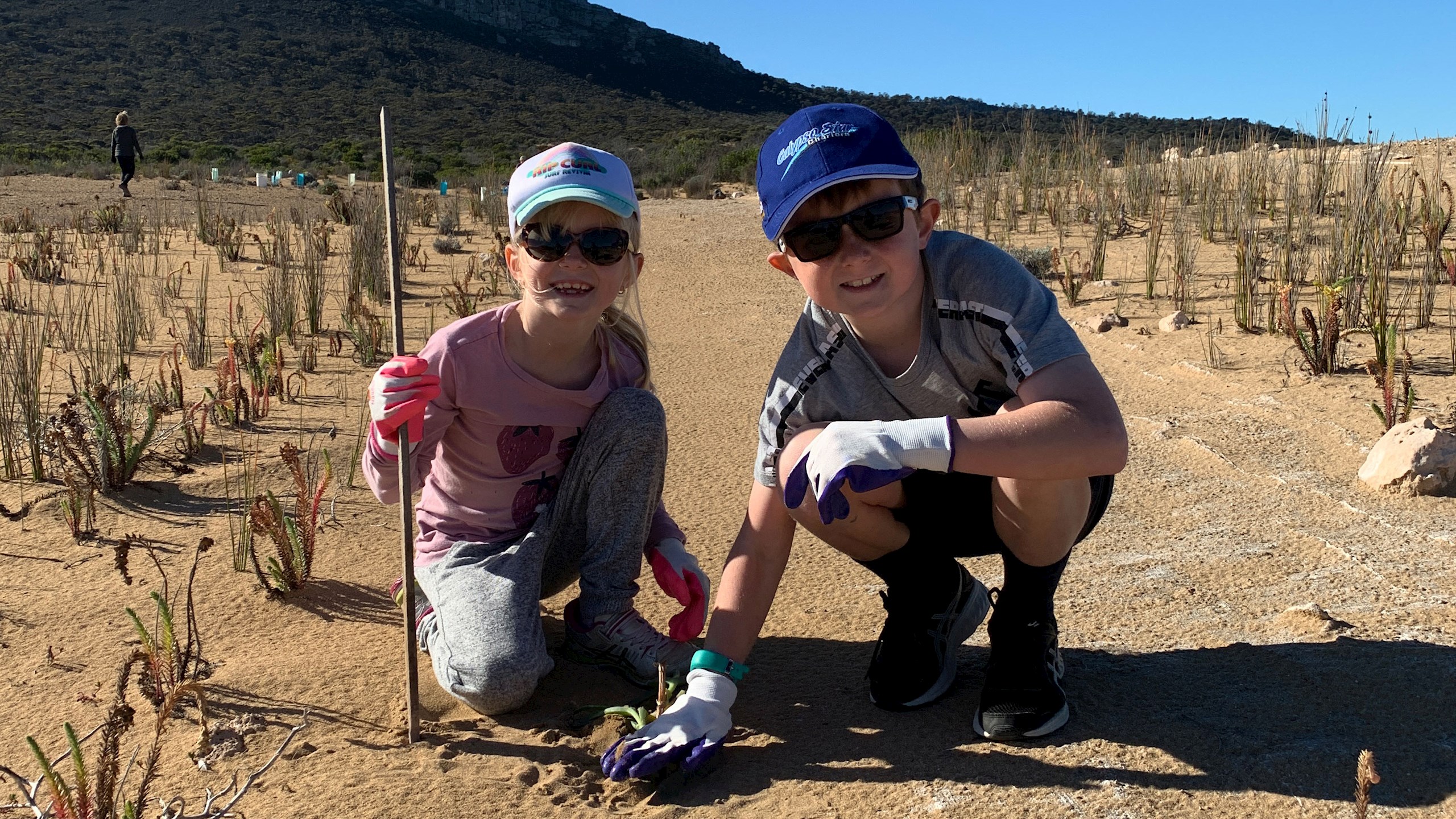 A tree planting day at Greenly Beach was held on Sunday 28th June 2020.
Although a more low-key event than initially planned due to COVID restrictions, perfect weather and a great community turnout saw all the tree seedlings being planted. Close to 1,500 Native trees were propagated by the Lake Wangary Primary School in December with careful guidance from Kerryn McEwan and staff from the Department of Environment and Water. Nicol, Bradley & Ebony Wright were in charge of planting the 'Pig Face' plant in the area.
The Lower Eyre Coast Care Group has been working to revegetate the area over the past several years and Calypso Star Charters were proud to provide sponsorship in 2019 of $3,000 through our Local Environment Fund.
When you visit Eyre Peninsula, don't forget to allow some extra time to explore the area. Greenly Beach is about 60km West of Port Lincoln and can easily be added to a Coffin Bay day trip.