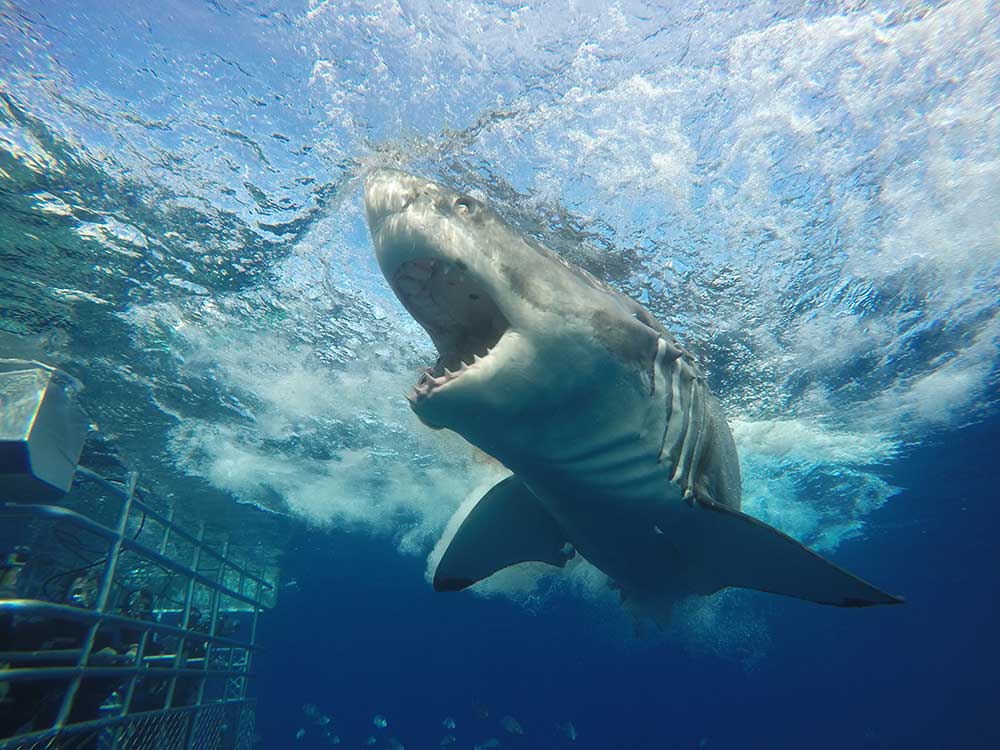 Skipper Andrew Wright won a GoPro of the day award for this amazing photo taken in April 2016! It was featured on all their social media channels and website.
Then for Shark Week 2016 GoPro chose to use it as their cover photo image on their Facebook and Twitter accounts!
We love this photo too!
Don't forget we also hire GoPro's on board so you too could get a great photo like this!