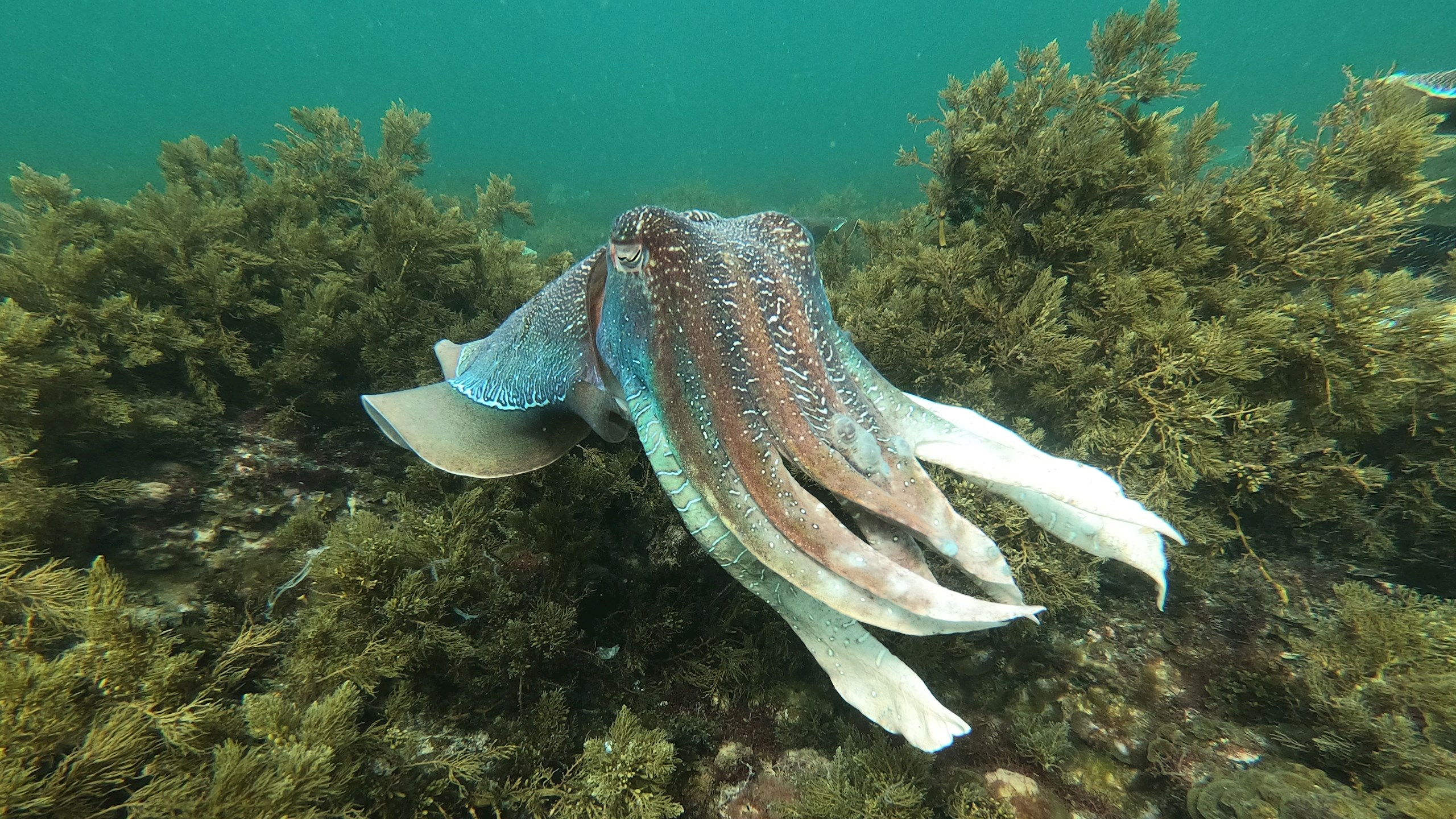 Yesterday we popped up to Point Lowly near Whyalla and enjoyed a swim with the Giant Cuttlefish.
It was the most cuttlefish we have seen there in the past few years. Now is a great time to visit as each year between May and August thousands of them arrive in Whyalla to mate and reproduce.
They are such amazing animals to watch and another great reason to come to the Eyre Peninsula over winter as well as our shark diving, adding both to your to do list! The wind direction to aim for giving the best conditions will be either North, North East or North West.
If you wish to join a guided snorkel rather than doing it on your own check out Experiencing Marine Sanctuaries on Facebook.
Footage by Nicol Wright.