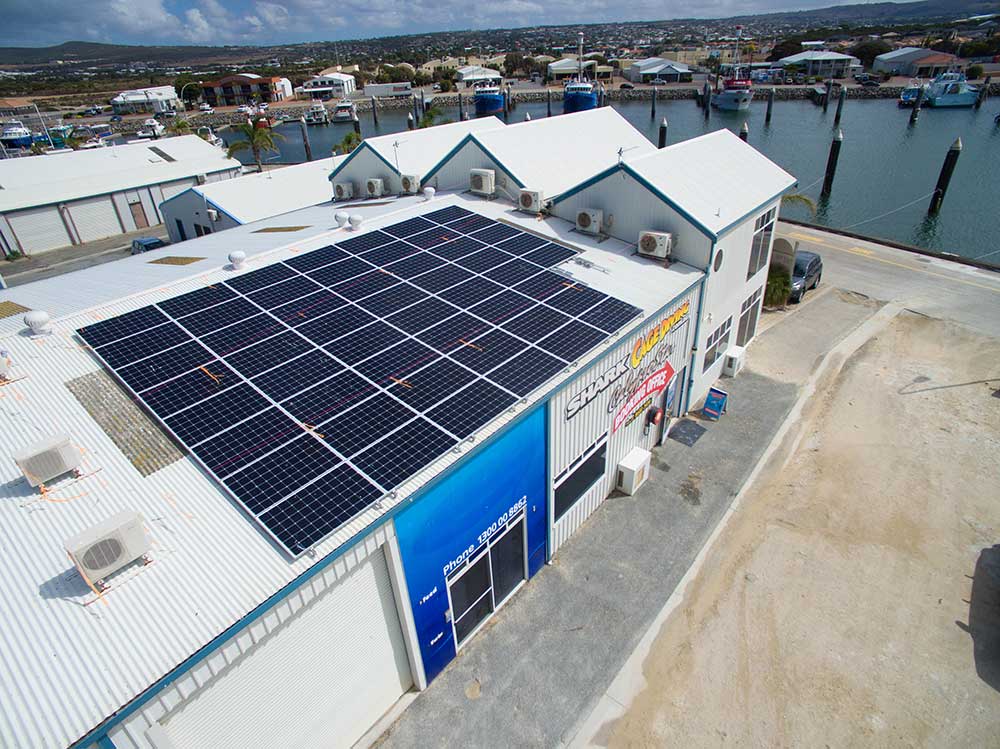 Calypso Star Charters' office goes solar.
In July 2016 Calypso Star Charters became a carbon neutral company through an energy audit and offsets through Canopy. We are committed to the protection of the environment and the minimisation of our carbon emissions.
Following extensive research, Calypso Star Charters engaged South Australian company Class A Energy Solutions to supply and install a 15.37KW Photovoltaic electricity generation system at our office at the Port Lincoln Marina. The grid connected system is large enough to supply 100% of the electricity to run or office and vessel shore power requirements, with additional electricity fed into the grid to offset purchases from the grid during times of decreased generation. The increased size of the system will also partially offset power consumption for our bait storage, which is provided off site. Electricity consumption accounts for 4% of our total emissions, a figure which will reduce to between 1 and 2% following the installation of the solar system.
The system is expected to deliver an average of 70 KW/h per day during spring, summer and autumn, more than double our current needs. The system is expandable in the future and battery storage capacity can also be added at a later stage to enable full independence from the grid. The system comprises of 53, 290 watt JA solar panels connected to a 15KW 3 phase Fronius inverter. The installation was completed over 2 days with no disruption to our office operations.
Class A Energy Solutions are an Australia Wide, South Australian owned company specialising in commercial solar, battery storage and energy efficiency. Their contact number is 1800 99 79 79.