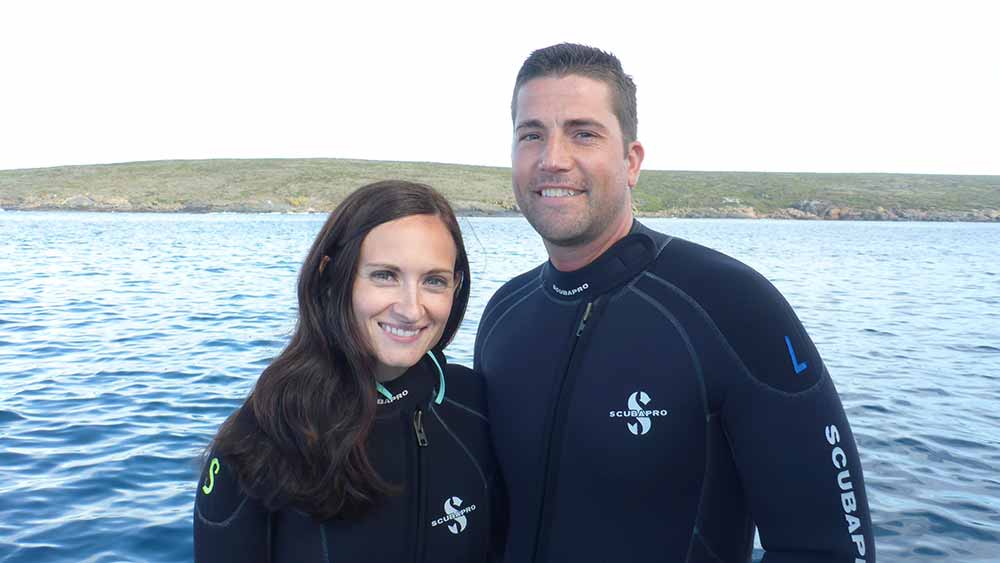 Back in February we ran a competition with Bucket Listers to win a shark cage dive with us.
Over 120,000 entries were received and Morgan was the lucky winner who flew here from USA with her husband Nick at the beginning of June.
Unfortunately nature did not coincide with their trip and no sharks were sighted on the two days they came on board.
They did get great weather and a beautiful stay at the Port Lincoln Hotel.
As the same for every guest we were disappointed they did not see a shark but we look forward to seeing them again next time they travel back to Australia to hopefully introduce them to a shark!