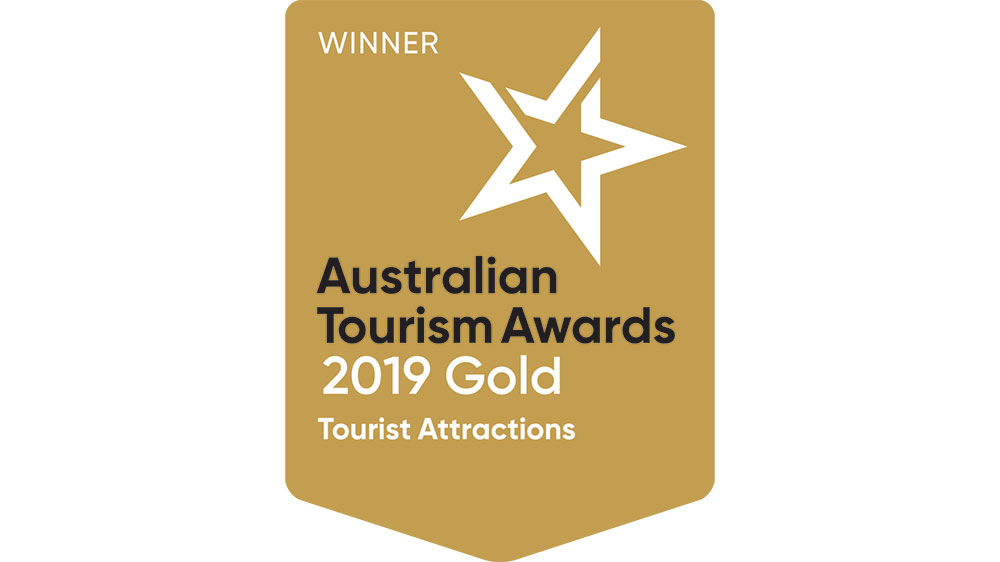 Calypso Star Charters was named Australia's Best Tourist Attraction at the 2019 Australian Tourism Awards on Friday 6th March.
Category finalists comprised of the Best Tourist Attraction from each state and Calypso Star Charters have previously received Silver and Bronze in the category at the National level.
Company owners Janet Forster and Andrew and Nicol Wright were at the gala dinner at the National Convention Centre in Canberra to accept the award.
The award was a fitting tribute to company owner Ron Forster who passed away in August last year.
Andrew, in his acceptance speech praised the efforts of our staff and paid tribute to the many guest who have enjoyed our experiences. 'Winning a national award highlights our commitment to a high level of visitor experience but also our support of our local community and continued work in environmental sustainability' Andrew said.