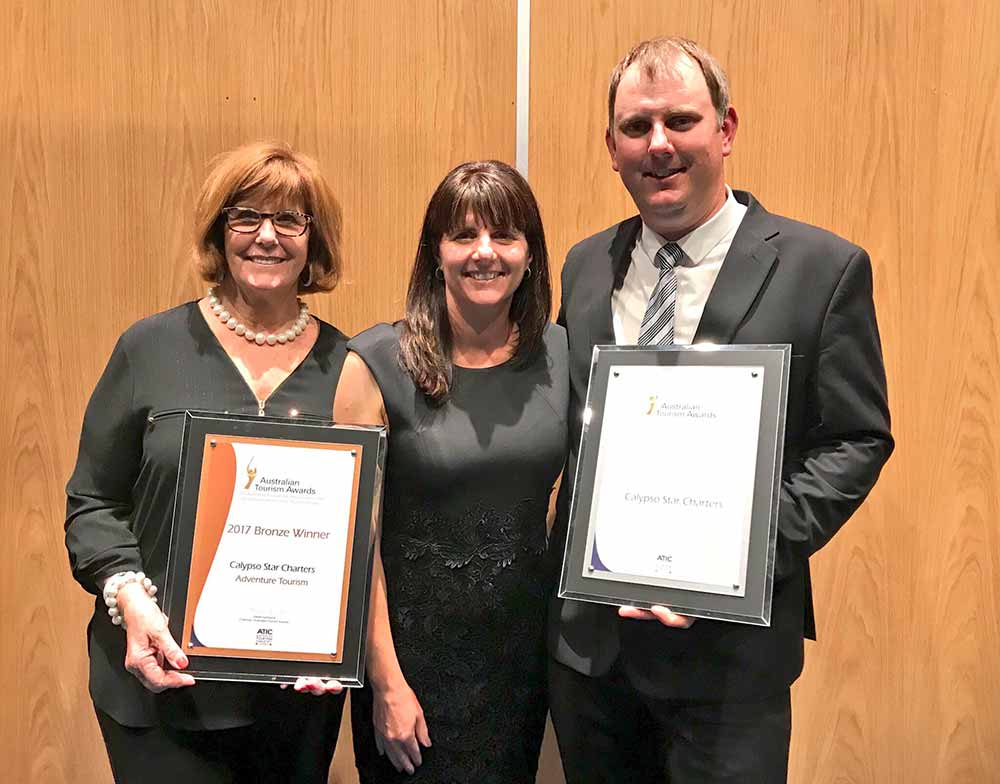 Calypso Star Charters won a Silver Medal in the Tourist Attraction category and a Bronze Medal for Adventure Tourism at the Australian Tourism Awards presented at a gala dinner at the brand new Perth Stadium.
It was our most successful awards to date, previously being awarded a Bronze medal in each category over the past 2 years. The National Tourism Award's finalists are made up from the category winners of the respective State Tourism Awards.
Owners Janet Forster, Andrew and Nicol Wright travelled to Perth to attend the awards, a night which saw South Australian businesses win 2 gold medals.
To be named as the 2nd best tourist attraction in Australia is a huge achievement and one we are very proud of. It's a credit to our small team of dedicated staff and we would like to thank all our staff, guests, and suppliers plus of course the Sharks, Sealions and other wildlife we encounter on our tours.