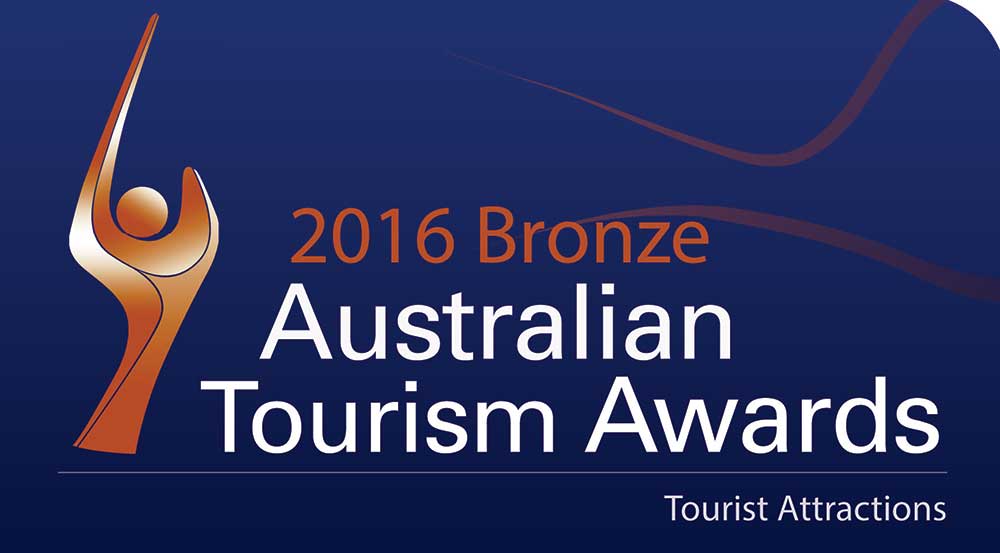 Calypso Star Charters proudly represented South Australia as finalists in the Tourist Attractions and Adventure Tourism categories at the Qantas Australian Tourism Awards held in Darwin on Friday 24th February and walked away winning a Bronze medal making us the 3rd best Tourist Attraction in Australia!
The Awards showcase the best of the best in Australia Tourism with all finalists being category winners at the State Awards in late 2016.
In Darwin to accept the award were co owners Andrew and Nicol Wright on behalf of Ron and Janet Forster and the Calypso Star team.
South Australia had a successful evening with 3 Gold, a Silver and 3 Bronze medals.
We would like to take the opportunity to thank our staff, suppliers and guests who continue to support us as we strive to provide the highest level of service and guest satisfaction on our Advanced Eco Certified and Carbon Neutral Shark Cage Diving and Sealion tours.
Andrew & Nicol Wright