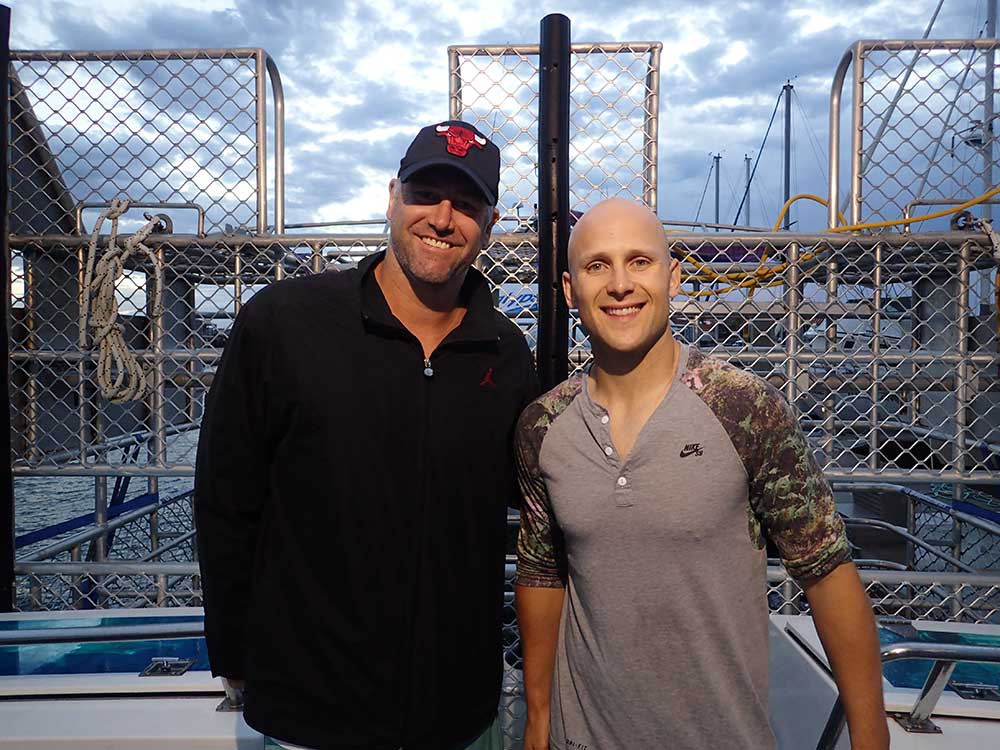 Gary Ablett and Jeff White go shark cage diving!
On March 11th 2017 we had AFL elites Gary Ablett and Jeff White on board.
Gary Ablett Jr. is a professional Australian rules footballer who plays for the Gold Coast Football Club in the Australian Football League. He also previously played with the Geelong Football Club and is dual Brownlow medallist.
Jeff White had a distinguished career in the Australian Football League spanning 14 years playing for Melbourne and previously Fremantle making the All Australian Team in 2004.
Gary & Jeff saw one 3.5m male Great White Shark throughout the day and from inside the cage.
Gary was happy to finally tick shark cage diving off his bucket list and felt even more special also being inside the cage with a Great White (aka Jeff!) and thanked his family for the gift.
Jeff was on board after receiving the voucher from his wife Stacy for his 40th birthday and said it was made even better spending the day with his good friend Gary.
Check out some of the day's photos!